Are you totally overwhelmed by the volume of photos in your life? (physical, digital, phone, computer… ahhh!!)  ​Do you feel guilty that they're mostly in boxes/storage or hiding on a hard drive?
Friend, it's time to make sense of your photo mess once and for all.  Let's create a system that works for YOU and will be sustainable for the long run.  Get ready to TACKLE YOUR MEMORIES!
This photo organizing challenge is for you if:
You wish to preserve your family's story, but feel overwhelmed or don't know where to start.
Your photos (both physical and digital) are a hot mess.
You have half-finished baby books or other albums that you'll finish 'some day'.
You want to be organized and find a sustainable memory keeping solution that works for YOUR family!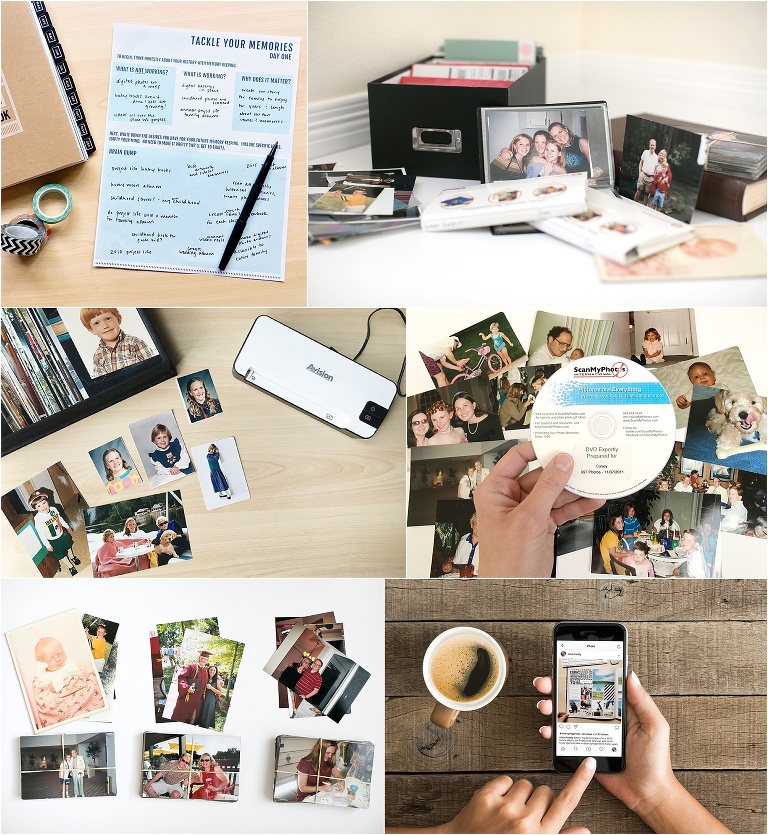 I've spent years organizing my own family's memories and recently was certified as a Professional Photo Organizer.  I developed this FREE photo organizing challenge because I want to help others do the same!
In 10 days, you'll learn about your memory keeping system options, how to sort and scan your physical photos, how to organize and backup your digital photos, and set goals for GETTING (SH)IT DONE!
SaveSave