This time of year, my inner baker goes crazy.  Most of the year she's locked away, being punished for her evil influence on my waistline.  But THIS month she gets to shine… "we can gift the cookies to neighbors," I say… bring them to cookie exchanges… mail them to friends & family… or eat them all ourselves.  [I'll give you one guess which option usually prevails.]
Looking to try some new, fun recipes this holiday season?  Maybe something unique that no one else will bring to the cookie exchange?  I've compiled a yummy list of recipes that'll make your Christmas more merry and a lot more delicious!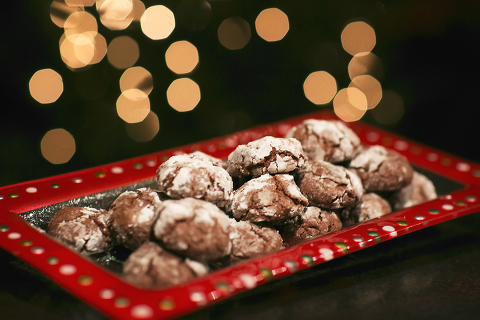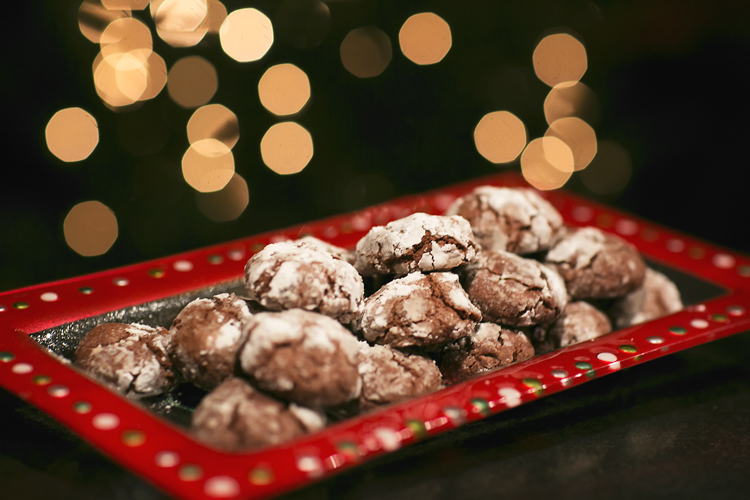 So today I'm sharing a recipe for my ultimate favorite Christmas cookie [pictured above].  They're called Chocolate Crinkle Cookies, but my mom always called them "Snow on the Mountains", and they're so popular that my family requests them all year long.  If you're looking for an easy recipe that your kids can help with, this is the one!  No, really, it's adapted from this recipe which begins "be sure an adult is nearby to help."   [scroll to bottom of post for my version of the recipe]
If you're like me and can't make just ONE batch of cookies during the holidays, I asked some of my blogging friends for their favorite recipes: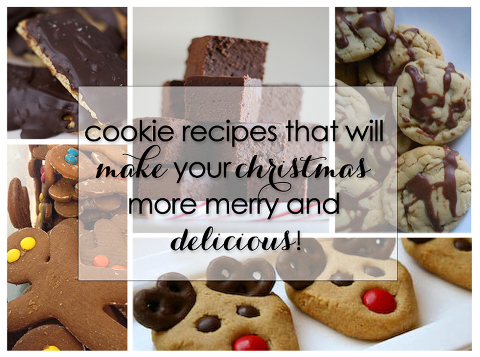 ---
chocolate crinkle cookies
Ingredients
2 sticks unsalted butter, softened
2 1/2 cups sugar
4 eggs
1 teaspoon vanilla extract
3 cups all-purpose flour
1 cup unsweetened cocoa powder
2 teaspoons baking powder
1/2 teaspoon salt
1/2 cup confectioners' sugar
Instructions
Preheat oven to 350°F.
Beat butter and sugar until creamy. Add eggs and vanilla. Beat on low speed until combined.
Add flour, cocoa, baking powder and salt. Beat on low speed until combined.
Pour confectioners' sugar into small bowl.
Using a tablespoon, scoop up dough and roll into a ball. Roll the ball in the confectioners' sugar until covered. Place the balls on a baking sheet.
Bake the cookies until they crackle, about 10 to 12 minutes. Cool cookies on wire rack.
ENJOY! [I dare you to eat just one!]
https://missfreddy.com/personal/recipes-for-a-very-merry-christmas-cookie/
Hot Tip:  This nifty cookie scoop gadget, makes this recipe even easier to bake!
Disclaimer:  This post contains an affiliate link. If you purchase a product through an affiliate link, you still pay the same price, but I receive a small commission.  I only share products I love from brands I trust!