So many of my clients reach out and say 'we haven't had family photos taken since my toddler was a newborn…'  Even more of my sessions seem to begin with 'we've never gotten professional photos taken… we have no idea what to do!'
I want you to know that it's NOT your job to 'know what to do' or have a lot of 'experience' getting professional photos taken… it's my job to guide you guys through a session so that you feel comfortable and I can capture the true personality of your little one!
Ariana & her family met me at Lincoln Park earlier this fall to update their family photos.  Their last professional ones were taken when Ariana was a newborn.  Yet, despite claims that they 'didn't know anything about getting their photos taken,' they clearly knocked it out of the park. From the outfits to the smiles to the snuggles…  here are a few of my favorites from their session!
Seriously, Ariana's smile.  It lights up her entire face, but even illuminates the faces around her too.  Such a beautiful little lady.  (And can we talk about those amazing curls for a second?  I'm jealous!)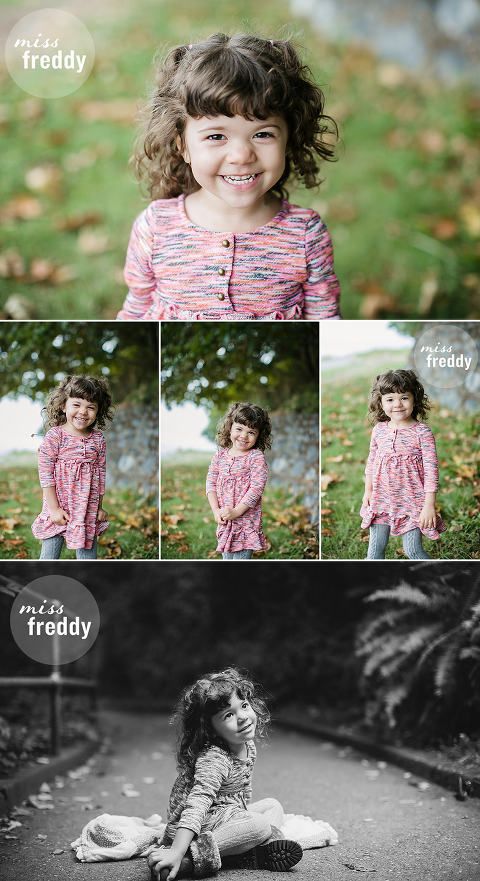 I'm not usually big on the black & white images (although I include a handful in all of my galleries), but the image above really struck me after I converted it to black & white.  She looks so sweet and angelic staring up at her Daddy!
want to work with miss freddy?
Great!  I can't wait to capture beautiful & timeless images of your baby!  You can learn more about me, my style & my pricing HERE!  And sign up for my newsletter to be notified about new local photo events, specials & special pre-sale opportunities!