We moved to Colorado to be closer to family.  When we decided that Colorado was the place we wanted to stay… long-term… it was because my brother and sister were here and it would be more accessible for the rest of our non-CO family members.  We also knew that John had extended family in the area, but John hadn't seen them since he was a kid.
Next month will mark ONE YEAR since we moved here (what?!) and the most amazing 'surprise' of our move has been getting to know John's extended family.  He has a handful of second cousins living around Denver, all our age, who have been so welcoming and kind.  Cameron's family, who you'll see below, live just a couple miles from us and we've loved having them nearby.  AND we can't wait to meet Baby Girl so soon!
Here are a couple of my favorite photos from their maternity session: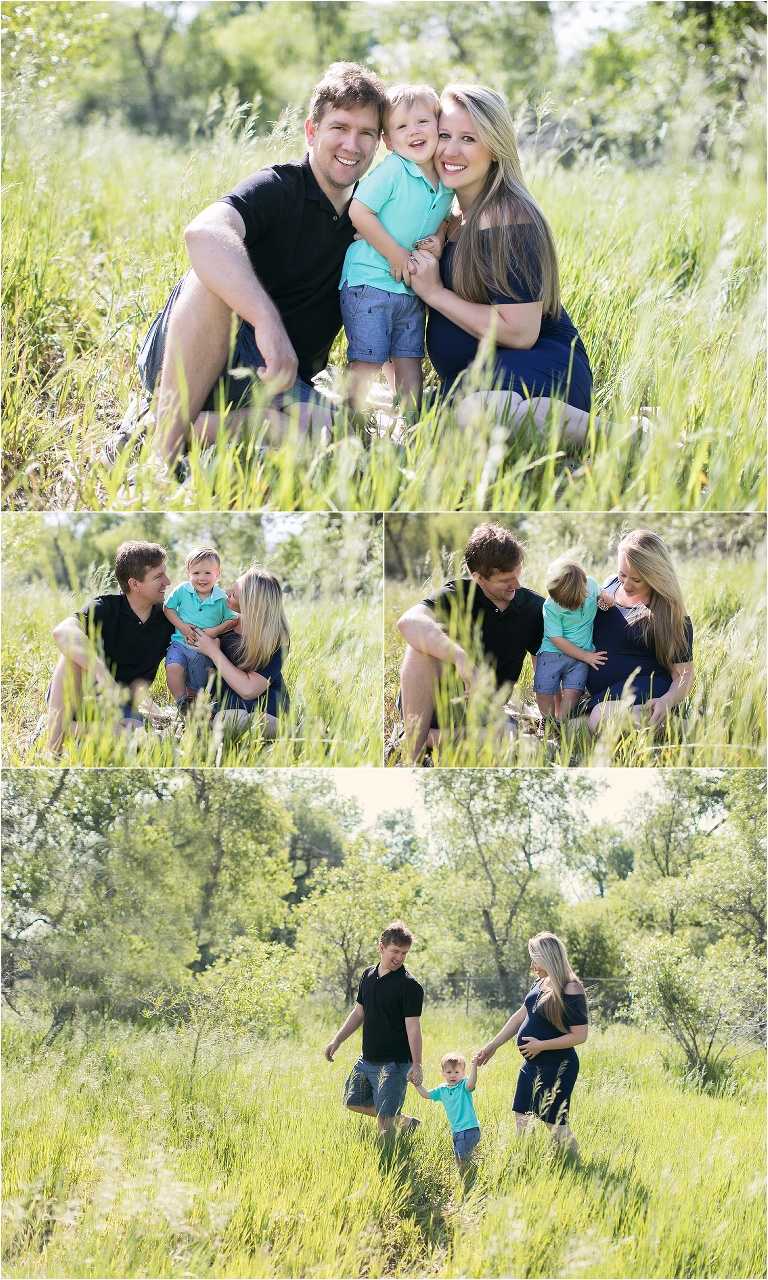 We met at Prospect Park in Arvada for some sunny outdoor photos.  Cameron showed up ready to explore!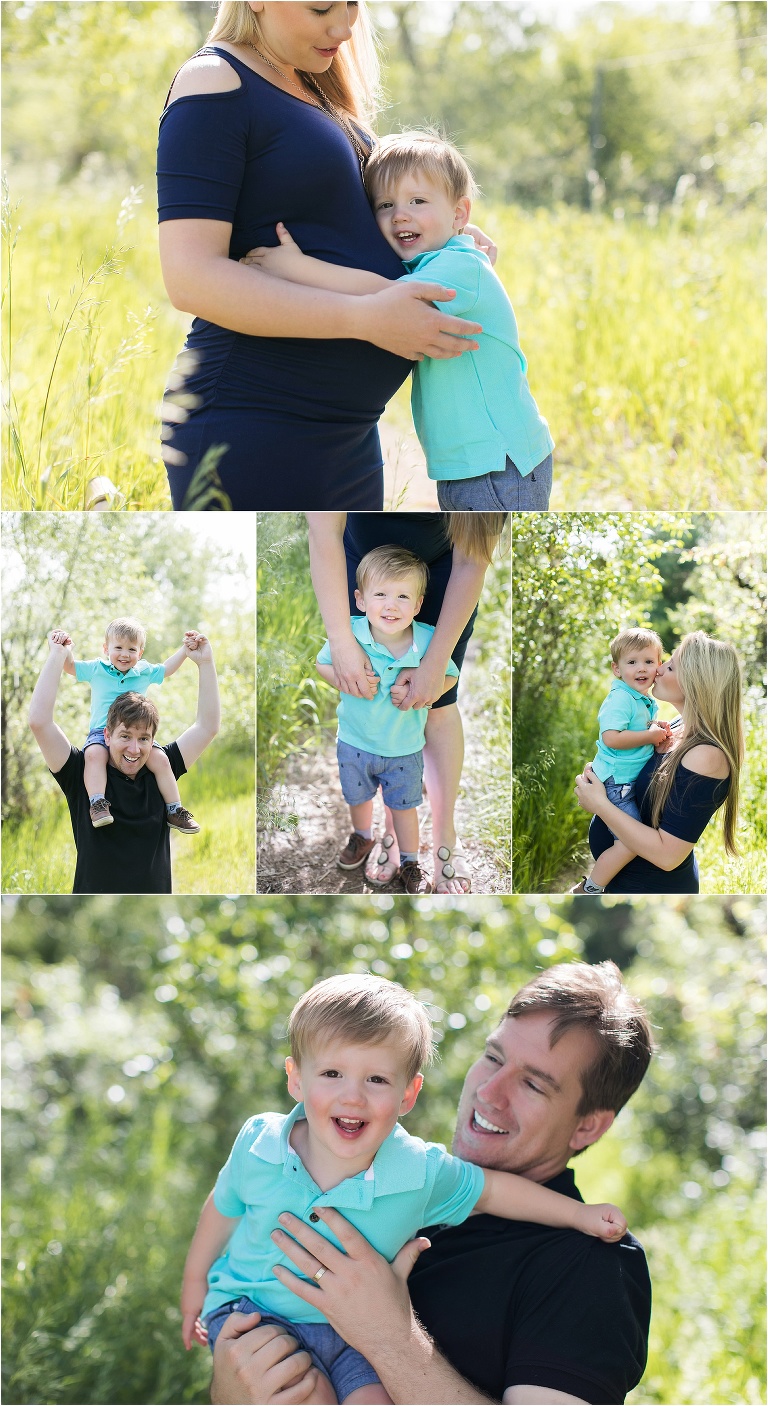 I love photographing maternity sessions with an older sibling because they are SO EXCITED (even if they basically have no idea what it means to welcome a new sibling).  It's such a fun chance for me to capture their one-on-one relationships with Mom and Dad and the sessions typically involve LOTS of snuggles.
Oh, Cameron… you're too much cute!
Can't wait to meet Baby Girl, guys!
EXPECTING A BABY?
Congratulations!  A session with Arvada Maternity Photographer, Miss Freddy, is the perfect way to document these exciting days. Plus, receive a discount on your maternity session when you book a Newborn Special.  Maternity photos are best at the beginning of the third trimester so contact me during your second trimester!  I can't wait to meet your (growing) family & capture some beautiful, timeless images!
Not expecting? You can sign up for my newsletter to be notified about new local photo events, specials & pre-sale opportunities!
SaveSave