I had never met this sweet family before, but when I showed up to the session and Momma surprised me with a Starbucks mug/gift card, I was so impressed with her kind & thoughtful heart.  I KNOW it's not exactly easy to get two young kiddos out the door, dressed and put together, on a specific timeline… much less to think of others in that moment.  Very, very sweet.
The sweetness definitely trickles down to Avah & Lucas.  Check out some of my favorites from their session at Lincoln Park: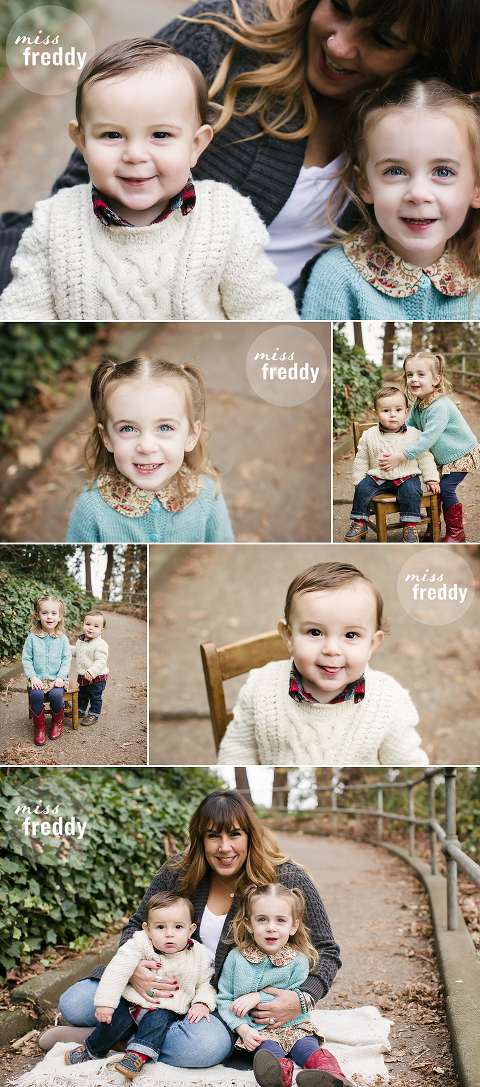 I love this next image because it's 'so Seattle'… the ferry in the background… the driftwood on the beach…  and of course the grey skies.
Oh, all the sweetness.  Thanks again for a fun morning at Lincoln Park, guys!
want to work with miss freddy?
Great!  I can't wait to capture beautiful & timeless images of your family!  You can learn more about me, my style & my pricing HERE!  And sign up for my newsletter to be notified about new local photo events, specials & special pre-sale opportunities!