All the talk this week of winter blizzards has me thinking of warm, summer days again.  (Although if I'm being honest, I would totally love a snow day here in Seattle… I'm jealous of my east coast friends!)  So if you're dreaming of warm sunny days as well, here's a fun session from awhile ago… little Miss Avery and her (extended) family at Juanita Bay park in Kirkland!
I have a soft spot for photographing extended families… it's so fun for me to watch the affection & love grandparents shower on their grandbabies (and look how little Avery snuggles into Grandpa's shoulder in the photo above?  so sweet!).  As someone who lives across the country from my own family, it's especially fun to photograph these connections.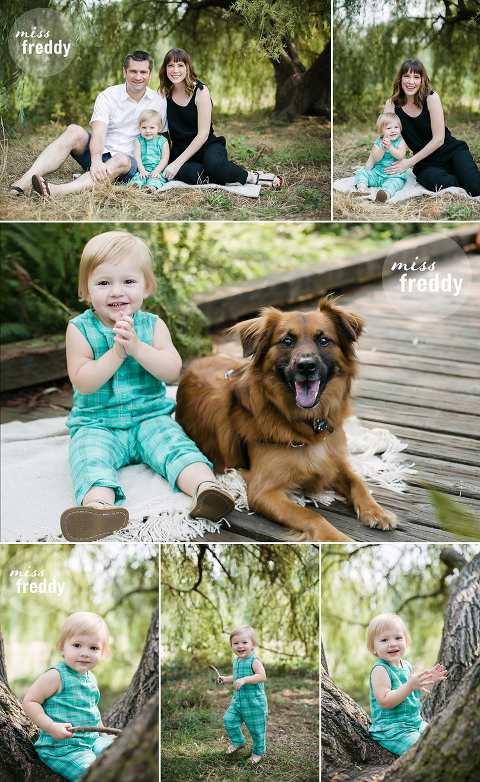 So glad Avery brought her extended family along for the fun… furry family included!
Seattle is a city full of transplants, but if you're lucky enough to have family here, consider inviting them along for photos.  Or… arranging a professional photo shoot while family is in town for a visit is a special way to create memories that everyone will enjoy long after they return home.
want to work with miss freddy?
Great!  I can't wait to capture beautiful & timeless images of your fun-loving family!  You can learn more about me, my style & my pricing HERE!  And sign up for my newsletter to be notified about new local photo events, specials & special pre-sale opportunities!