Hooray!  I'm SO excited to partner with My Three Little Birds on another styled photo event (after our valentines photo booth was so much fun)!
announcing… back to school photos with miss freddy!
Bring your little one(s) to My Three Little Birds on Sunday, August 30th or Monday, August 31st for a seat in my vintage children's school desk!  For only $49, you'll receive a quick ten minute photo session & five high-resolution files with a print release.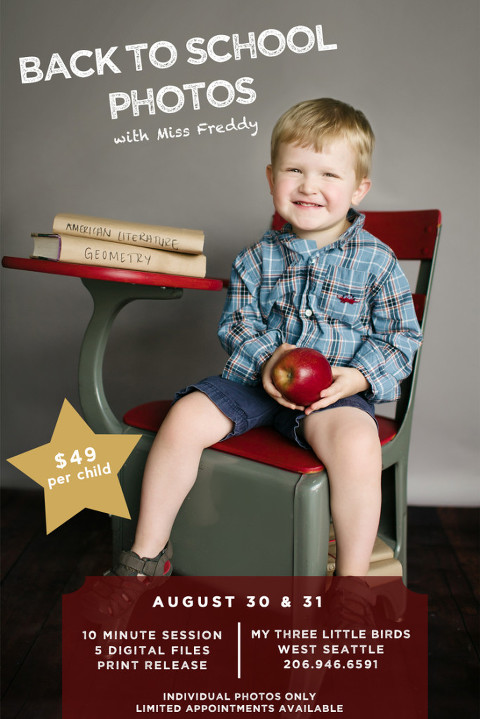 Can we just talk for a second about the fact that Colin looks like he's going off to HIGH SCHOOL in that photo?  When did my baby get so grown up?  [Don't worry… just preschool for us this fall.]
book now!
There are limited appointments available so call My Three Little Birds (206-946-6591) to reserve yours!  Please note that because this is a small photo booth setup, the event is for individual photos only (no family or sibling photos).