We knew basically nothing about our neighborhood when we decided to build our house.  We signed the contract from Seattle after seeing the dirt lot and didn't see the house again until the final walkthrough (talk about a leap of faith, right?).  We are so thankful for how things played out though.  Our neighborhood has many young families and, lucky for us, this sweet family is right next door.  Beckett is the same age as my Jill so basically Beckett will be her 'boy next door' as they're growing up, right?
Here are some highlights from our photo session last month.  We met at Clear Creek in downtown Golden (you know, since we're both Golden residents now).
Family Photos in Golden Colorado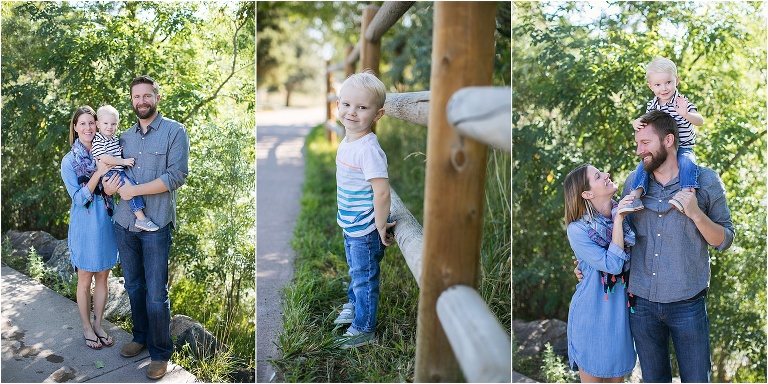 Oh, Mr Beckett and that charming grin.  You're too cute!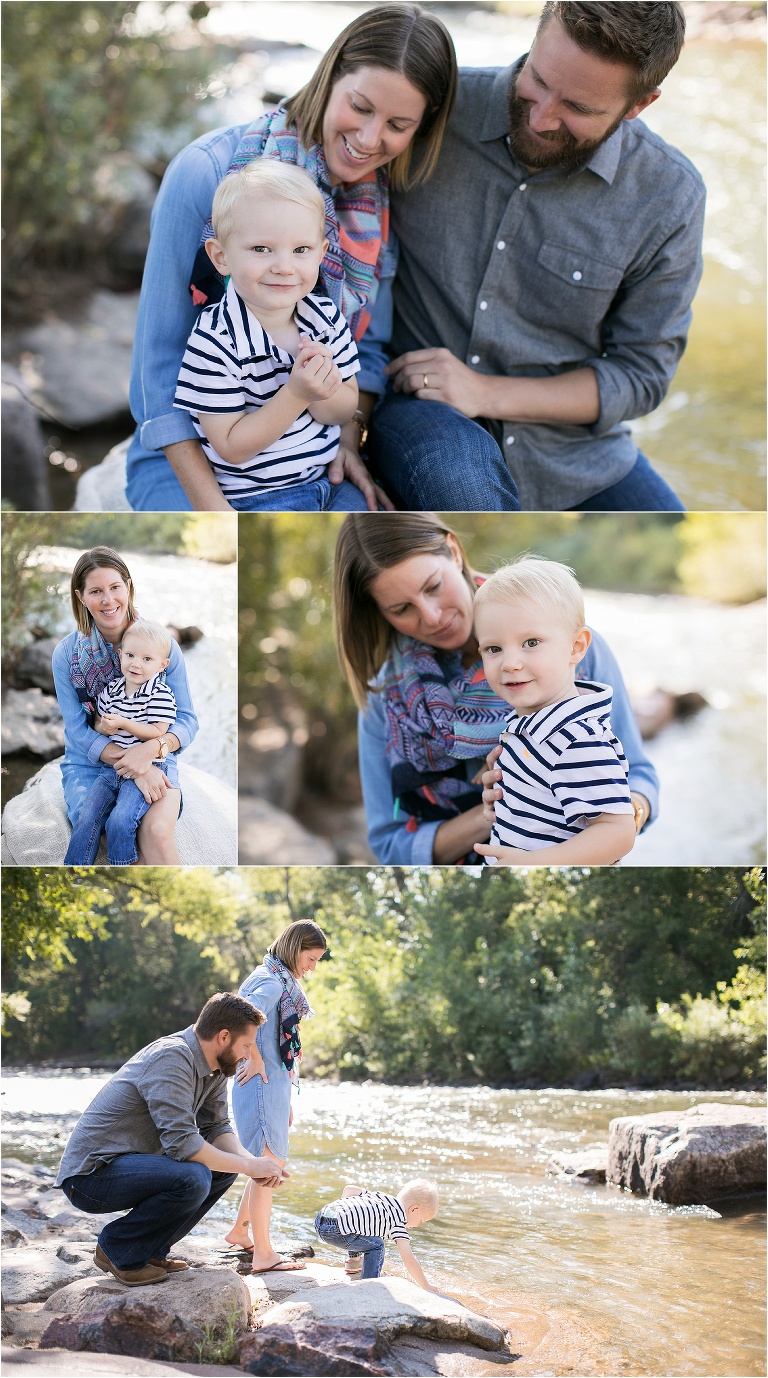 The path along Clear Creek has quickly become one of my favorite summer spots in town.  There are lots of little access points where the kids can throw rocks or dip their toes in the cold water.  Plus, there's the Clear Creek History Park that has old barns and live chickens for the kids to feed.  We headed over to the barn for the second half of the photo session, after we were done playing in the creek.
WANT TO TAKE FAMILY PHOTOS IN GOLDEN COLORADO?
Let's do it!  You can learn more about me, my style & my pricing HERE. Or sign up for my newsletter to be notified about new local photo events, specials & pre-sale opportunities (you can specify if you'd like information about events in Denver, Seattle OR the Midwest!).
SaveSave