It is 80 degrees and sunny right now in Seattle.  Even though it's totally out of the norm [we're breaking record high temps], something still feels a little odd about posting photos of a family bundled up in jackets & sweaters.  But this family is just too cute to keep under wraps any longer… meet Claire & Henry!
Claire, just shy of 3 years old, was so much fun to talk to while we explored Lincoln Park.  She shared that her favorite song is "White Walls" [the edited version] by Macklemore [I hadn't even heard of it, because she's obviously WAY cooler than I am].  And told me all about her new preschool class.  As she beamed with excitement about her new friends & teacher, Miss Kimmy, I knew Mom & Dad must feel so good about how well she's adjusting to this new stage in life.
And then there's little Henry.  One-year-olds can be in the height of the 'stranger danger' phase so I always have to approach with caution, but when Henry saw me he gave the most charming grin.  His whole face lit up and I knew instantly that this was going to be an amazing session.
Here are a few of my favorite photos from our fun-filled morning…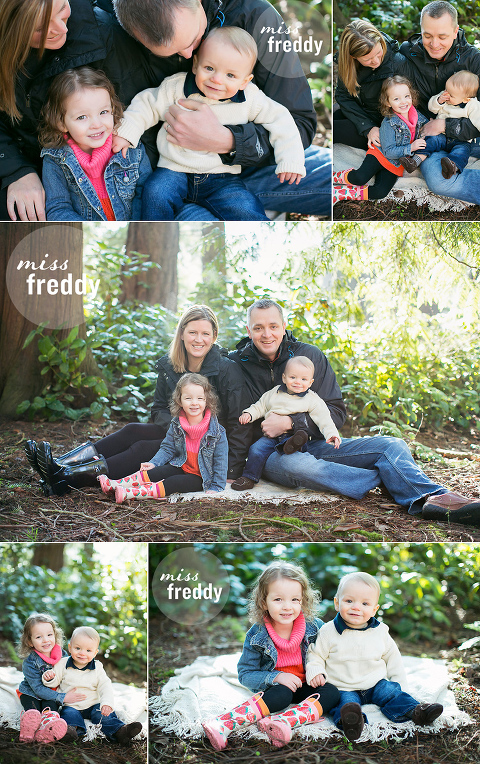 I assume Claire & Henry (and their parents) had no idea, but the day of this photo session I was two days late and starting to wonder if I may be pregnant again.  As I photographed their smiling faces, my mind was racing with calculations of Claire & Henry's ages.  I realized that if I was pregnant, I would have two little kiddos exactly the same ages apart!  While the thought of two-under-two (just barely) originally terrified me, I am SO encouraged by these adorable siblings.  They are happy & healthy & polite & play well together & so much fun!  I can only pray that we'll be so lucky!
Claire & Henry- thanks for a fun-filled adventure and for giving me an encouraging glimpse into my future.  I hope that you guys will always look at each other and smile just as big as you did on this day!