I first met these cute kiddos last summer during my Back to School themed photo sessions at My Three Little Birds.  Then Mom contacted me a couple months later, explaining that they wanted family photos to document their time in Seattle before their upcoming move to Colorado.  We agreed Lincoln Park would be perfect because the awesome beach/driftwood screams Pacific Northwest (last time I checked driftwood isn't a 'thing' in Colorado!).
Here are a few of my favorites from their session!
When I first met Olive at the Back to School session, I remember Mom & Dad telling me that I probably wouldn't be able to get her to break a smile.  She's a funny one.  With opinions and a stubborn side.  (For the record, I think I managed to get one quick smile!)  But, this time, she was in her element.  At the beach.  With her family.  She couldn't help but smile… nearly the entire time.  Except for the funny little expression she gave when forced to snuggle with her brother (two photos down).  Love that look!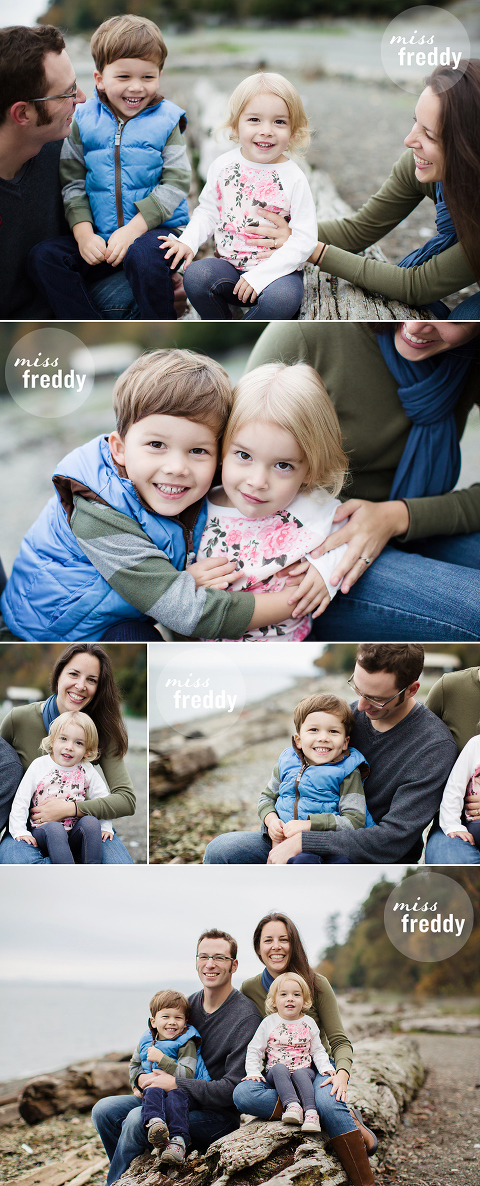 By the end of our session, I was really sad this family was about to move away.  They were so much fun to photograph!

Eli & Olive, I wish you well in your new adventures!  I hope you find a wonderful home in Colorado!
want to work with miss freddy?
Great!  I can't wait to capture beautiful & timeless images of your family!  You can learn more about me, my style & my pricing HERE!  And sign up for my newsletter to be notified about new local photo events, specials & special pre-sale opportunities!