It's not often that I get to photograph babies who don't fall into the typical newborn-6 month-12 months pattern so when Ella's mom reached out and wanted to schedule family photos, I was excited to meet Ella (4 months old) and shake things up a little bit!
We got together at Lincoln Park over Labor Day weekend for a quick photo session.  It was chilly… a little taste test of fall… but beautifully sunny & perfectly green (finally!  after such a horrible drought this summer!)  Here are a few of my favorites from our time together: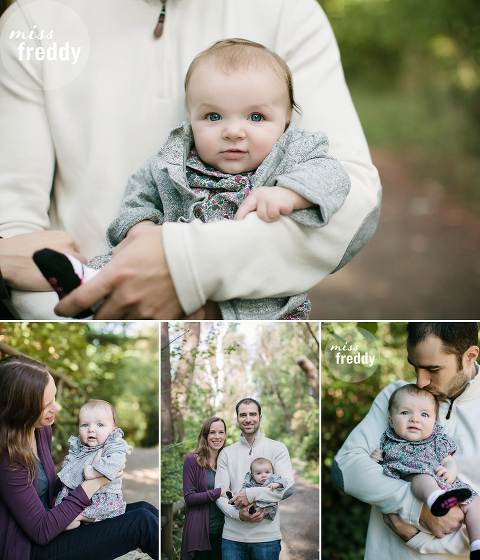 Ella was a champ… even though she was so young, she handled the photo session with grace & poise.  She was happy to shuffle through the park in her brand new (adorable!) sweater jacket and tolerate my antics.  Babies of this age aren't usually full of smiles, but Ella showed such an entertaining range of emotions during her session.  I love all her sweet faces and those beautiful baby-soft cheeks!!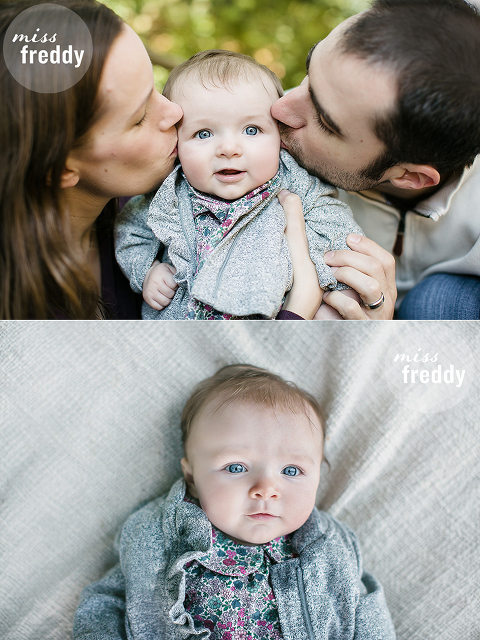 Ella, it was so much fun to meet you!  I hope you're taking advantage of these cooler fall temps to keep rocking that awesome sweater!
want to work with miss freddy?
Great!  I can't wait to capture beautiful & timeless images of your baby!  You can learn more about me, my style & my pricing HERE!