I love cake smashes.  Each child has a completely unique reaction to being set in front of a cake for the first time.  Some are timid.  Some crawl away.  Some stare blankly at you, waiting for direction.  Yet, others DIG IN and smash the cake into their face without any instruction or encouragement from their audience.
Ellie's reaction truly was unique.  She displayed a whole variety of emotions in just a couple minutes.  It was super fun to capture!
She started with a 'yeah, right.  I'm not going to touch that thing."  [her expression is priceless!]
Then she started pulling the white chocolate curls off the top of the cake and throwing them on the floor.
Suddenly she realized she had frosting on her hands…
She was SO excited for about 2 seconds.  Then she immediately burst into tears [bottom row of photos are only a few seconds apart].
It was hilarious.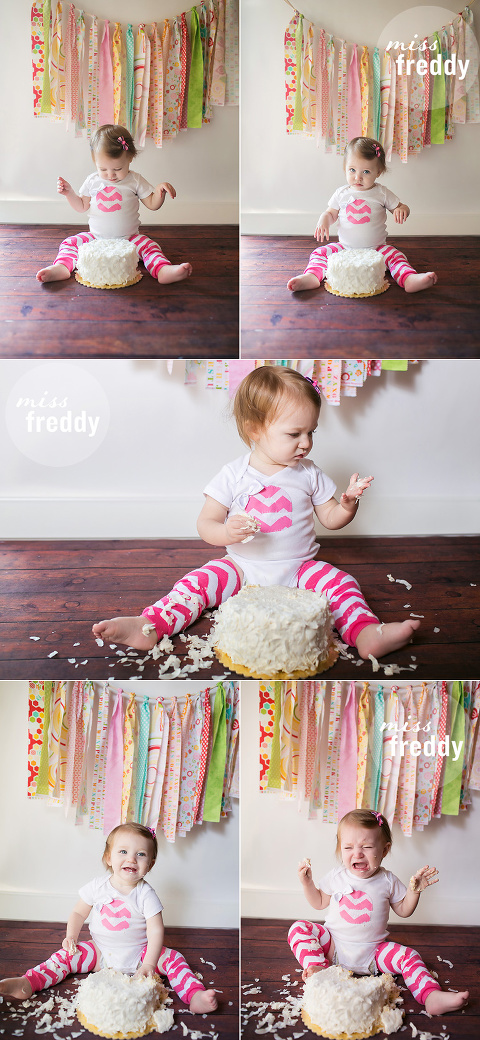 Neat fact about Ellie?  She was born IN THE CAR!  Her parents were rushing to the hospital, but little Ellie simply could not wait.  She was actually born as they were pulling into the parking lot.  Mom said it made for an interesting & brief hospital stay.  Dad laughed that it saved them quite a bit of money!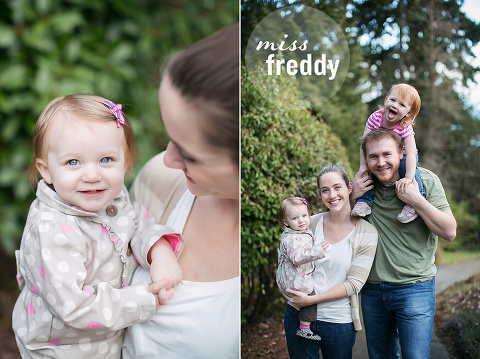 Ellie, happy birthday!  I hope you continue to be expressive & that your wide array of emotions keep your parents on their toes!