I met Emmett & Madison's mom during our early months in Seattle.  She's an authentic, life-long Seattleite and these days, in a city booming with transplants (hi there!), those aren't so easy to find.  She has really helped us feel welcome in this city and I can always count on her to recommend THE BEST restaurant for our moms nights out!
Here are a couple of my favorites from their photo session (with special guest appearances from some extended family!).  This session wrapped up my very busy fall last year and it couldn't have ended on a better note.

This family also introduced to me a great new (to me) photo location when the forecast suddenly changed and predicted heavy rain. We met at Richmond Beach Saltwater and thankfully, didn't get rained on at all!
Sweet little Madison was born just a week after my Jill.  She is full of hilarious facial expressions and is a serious girl in front of the camera.  Big brother Emmett isn't nearly as shy with his smiles and loved having his picture taken.
There was even a brief flash of sunshine near the end of their session so we ventured into the open field grass for some more fun shots…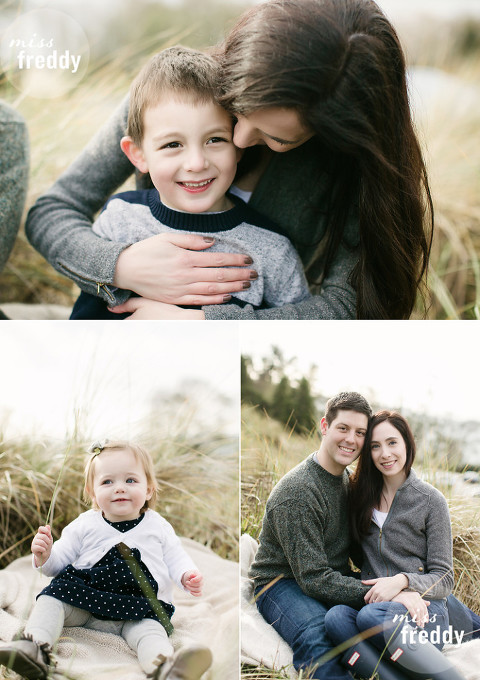 want to work with miss freddy?
Great! I can't wait to capture beautiful & timeless images of your sweet family!  Learn more about me, my style & my pricing HERE. And sign up for my newsletter to be notified about new local photo events, specials & special pre-sale opportunities!