I was blessed to meet this sweet momma (and all her good looking boys) through our church a couple years ago [you may remember their session from last winter!].  Jesse (the oldest) is a year older than my Colin so this momma had lots of helpful advice about things I was struggling with when we'd meet in our morning moms group.  Over time our friendship has grown and I've enjoyed getting to know her better.  She is a fantastic mother, truly a role model, with boys who are SO well behaved and fun to be around.
Here are a few highlights from their family photos at Lincoln Park: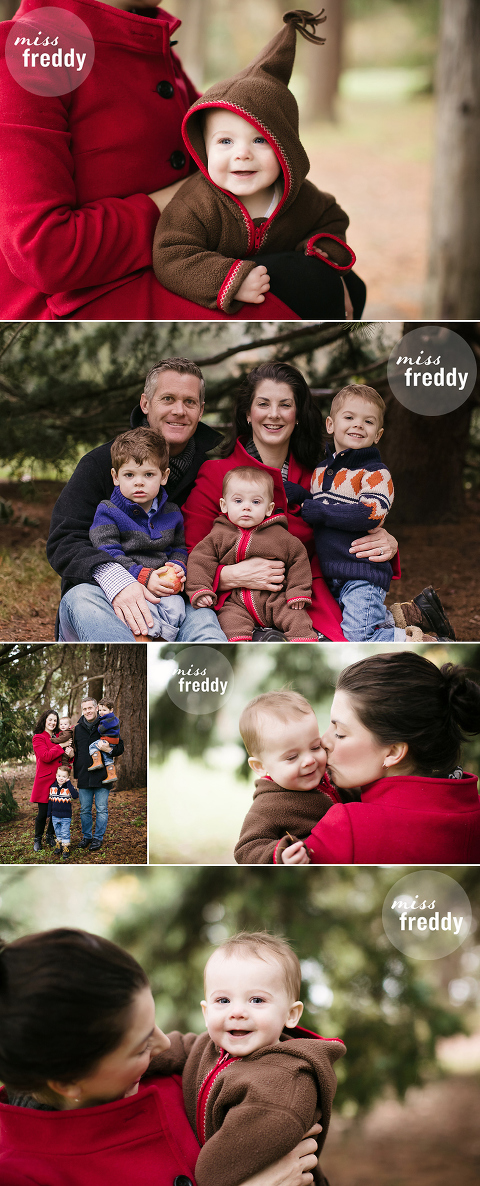 I should probably mention that this session was in the POURING RAIN.  Not just a sprinkle.  The real stuff.  But, it was the very last weekend before I left for Christmas travels and we reeallllly wanted to squeeze in this session (for holiday card photos) so we made it work.  Lincoln Park has great tree cover so we got creative, I shot from under an umbrella, and had to photoshop quite a few rain drops off sweaters after the fact.  
My favorite part of the session, hands down…. was Dad getting the boys to giggle for their individual photos.  He walked around behind me, acting like an old man with a cane (very convincingly I might add) and the boys' faces LIT UP at the sight of their Dad.  It was so much fun to witness!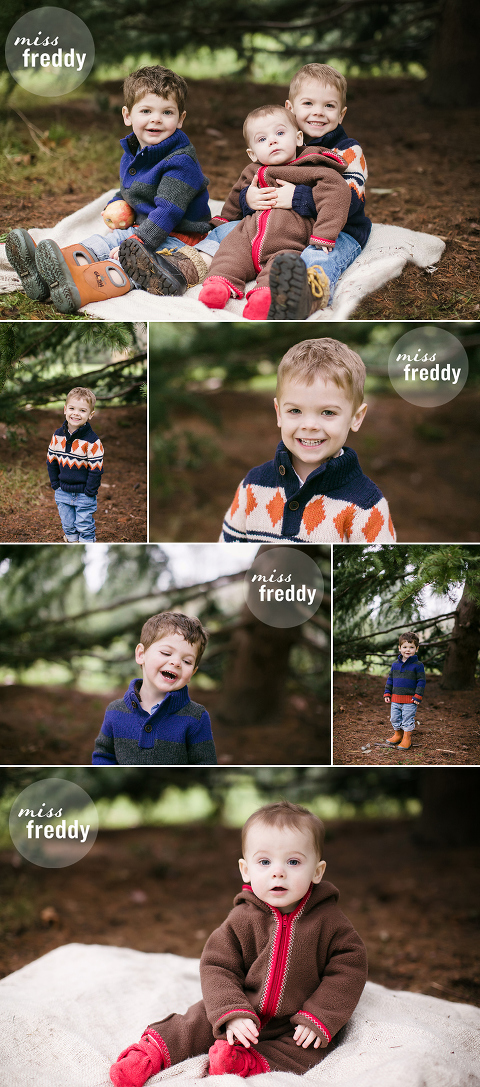 Thanks for joining me in the rain, Jesse, Henry & Ryan!  
want to work with miss freddy?
Great!  I can't wait to capture beautiful & timeless images of your family!  You can learn more about me, my style & my pricing HERE!  And sign up for my newsletter to be notified about new local photo events, specials & special pre-sale opportunities!