We love to hate on social media and complain about how it's become an endless stream of sponsored posts + political rants + Rodan & Fields promos.  But, this photo session right here reminded me of the beauty of social media- for forming and maintaining connections.
I went to college with sweet little Bridget Sue's momma.  We were actually dorm presidents together (yeah, Howard Ducks!) and loosely kept in touch via Facebook in the (many) years since graduation.  When we made the decision to move to Colorado, she was actually one of the first people I messaged with the news. I've watched little Bridget Sue celebrate all kinds of first year milestones via social media and it made my day to finally meet this cutie in person for her first birthday photos!  Here are some of my favorite from our photo session in Lakewood, CO.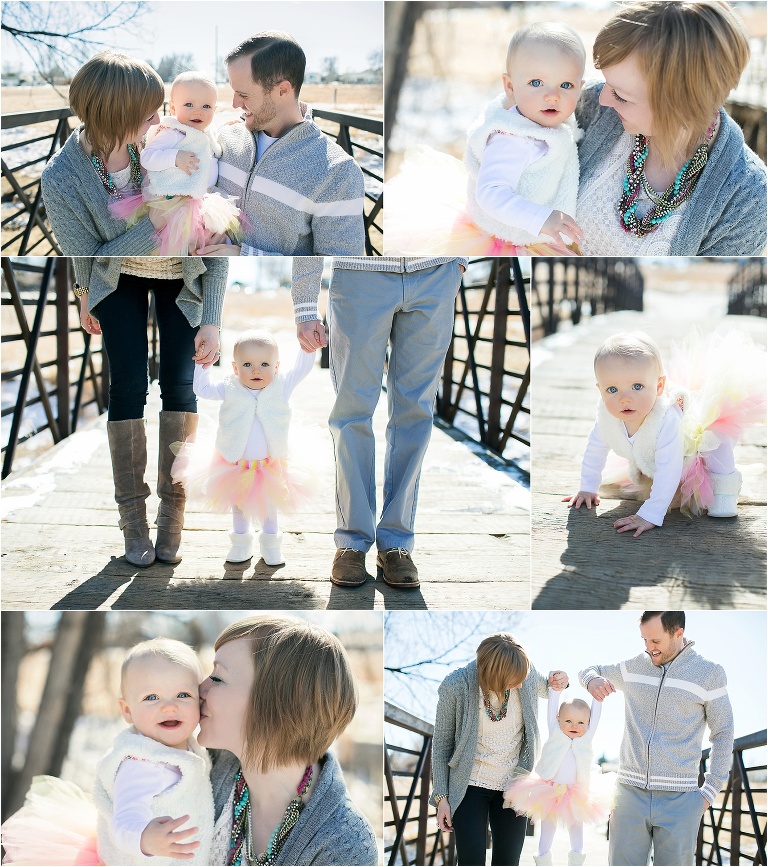 Friends, baby girl's eyes aren't photoshopped.  They're that blue AND that sparkly.  Lucky lady!
After taking photos in the park, we headed back to Bridget's house for the…. drum roll…. CAKE SMASH!  Big brother, Charlie, watched patiently as we prepared the cake:
And…. GO!  Nothing beats the reactions and facial expressions during a first cake smash photo session.  Every baby reacts a little differently:  some are scared, some don't like to get messy, some are timid, and some DIG RIGHT IN!  Bridget required a little coaxing, but once she tasted the sweetness of funfetti cake, she went back for more + more + more (I feel ya, girl).
celebrating a first birthday soon?
Taking photos of a first cake smash is one of my absolute favorite things!  We can do a simple session that combines family photos with a cake smash (outdoors or in your home).  You can learn more about me, my style & my pricing HERE. Or sign up for my newsletter to be notified about new local photo events, specials & pre-sale opportunities (you can specify if you'd like information about events in Denver, Seattle OR the Midwest!).
A First Year Package is the perfect way to document your child's first year!  In addition to newborn, six month & one year photos, you will receive a FREE maternity session + FREE set of birth announcements!  Email me for more info on this deal!