We were only in Minneapolis for less than a week, but I was hoping I'd be able to connect with a few past clients. So when Leah & Garrett's mom reached out, I was thrilled. This was my third time photographing her adorable kids and it's amazing how much they've grown up.
When I first met Leah she was just about two years old and, of course, didn't want to have her photo taken. At all. We worked incredibly hard just to get one keeper. [very, very typical for that age.] Flash forward to this year and she loved to work the camera! Future model, perhaps?
Leah's older brother Garrett was also more willing to spend time in front of the lens. He's all boy though… not up for twirling & dancing [or singing 'call me maybe']… but more than happy to sit on the ground or 'strut his stuff' with his hands in his pockets. He's turning into such a handsome little man.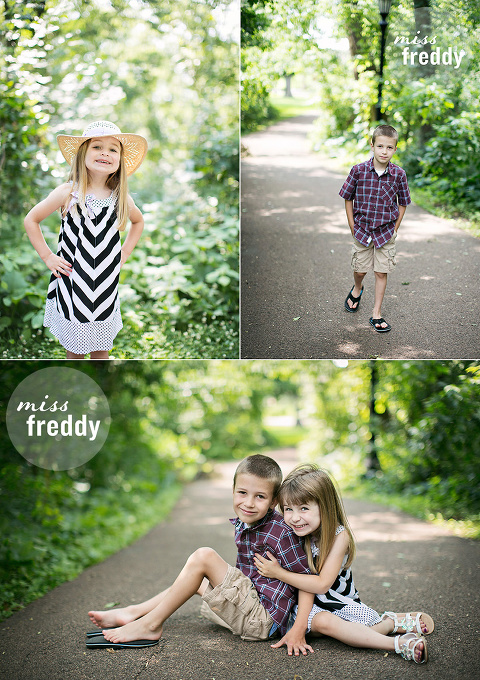 Garrett is more into the serious poses. But, I eventually got him to crack. A few jokes… a little tickling by Leah… and we got some great smiles.
Garrett & Leah, you're growing into beautiful little people. Inside & out. I'm so glad we were able to connect during my visit to Minneapolis. Hope to see you again soon!