Little Gavin & Silas stole my heart at their six month photo session last summer.  Then in the blink of an eye it was fall and I was taking their one year photos.  Dang, how quickly that first year flies!  [All the reason to document it with professional photos!]
I met up with these two buddies at the Washington Park Arboretum and it was the *perfect* fall day.  Sunshine, leaf piles, and brisk temperatures.  To top it off?  Babies in coordinating flannel & vests.  Too stinking much.
Here are my favorites from Silas & Gavin's one year session: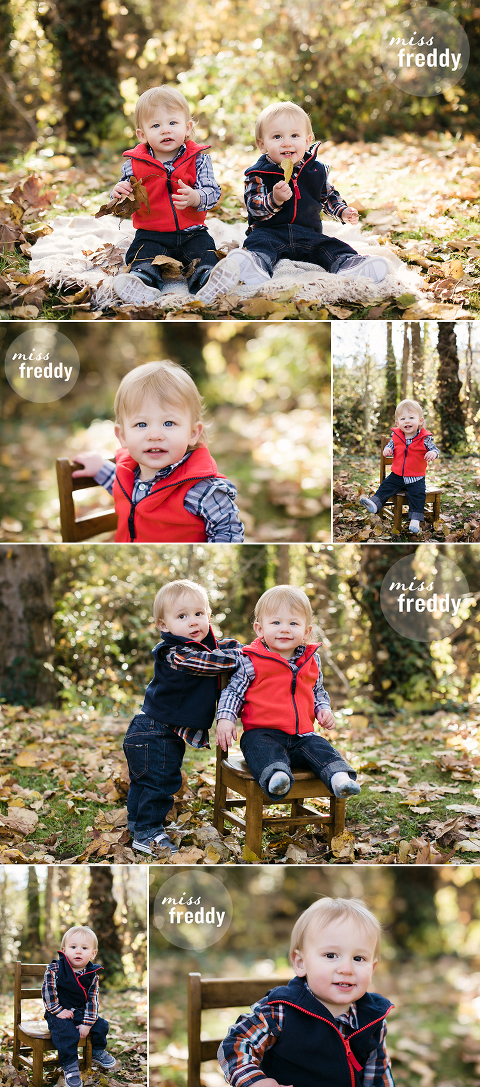 Seriously, Gavin?  Posing like a model in the little chair?  You're too much!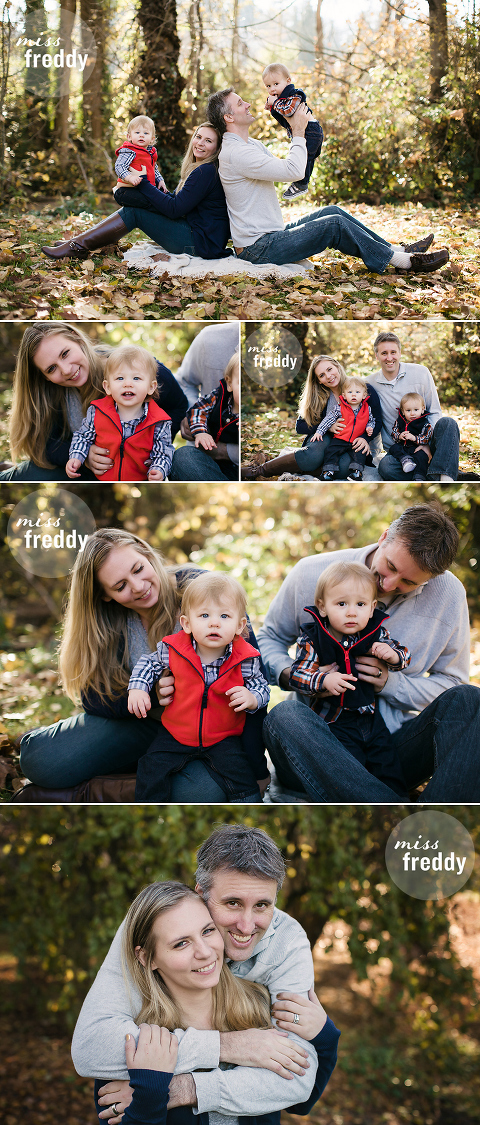 How cute are Mom & Dad?  I have to congratulate THEM on surviving ONE WHOLE YEAR with twin baby boys.  Those two buddies may be completely adorable, but I'm SURE they are double the work too!  Way to go, guys!
want to work with miss freddy?
Great!  I can't wait to capture beautiful, fun & timeless images of your family!  You can learn more about me, my style & my pricing HERE!  And sign up for my newsletter to be notified about new local photo events, specials & special pre-sale opportunities!