When sweet little Theodore came bouncing into our Music Together class, I couldn't help but notice his gorgeous curls.  I immediately thought 'oh, it would be so fun to photograph those wringlets!'  (in an I-do-this-for-a-living, not a weird-lady-in-music-class kind of way, of course).  I was thrilled when Theodore's mom reached out about booking maternity + newborn photos for her upcoming addition.
We got together at Clear Creek in Golden, Colorado for a maternity session earlier this month.  It's been a wet spring for us and we dodged some thunderstorms to make this hour happen, but it worked in our favor with beautiful green backgrounds and a rushing creek at our side.
Here are some of my favorites from our session: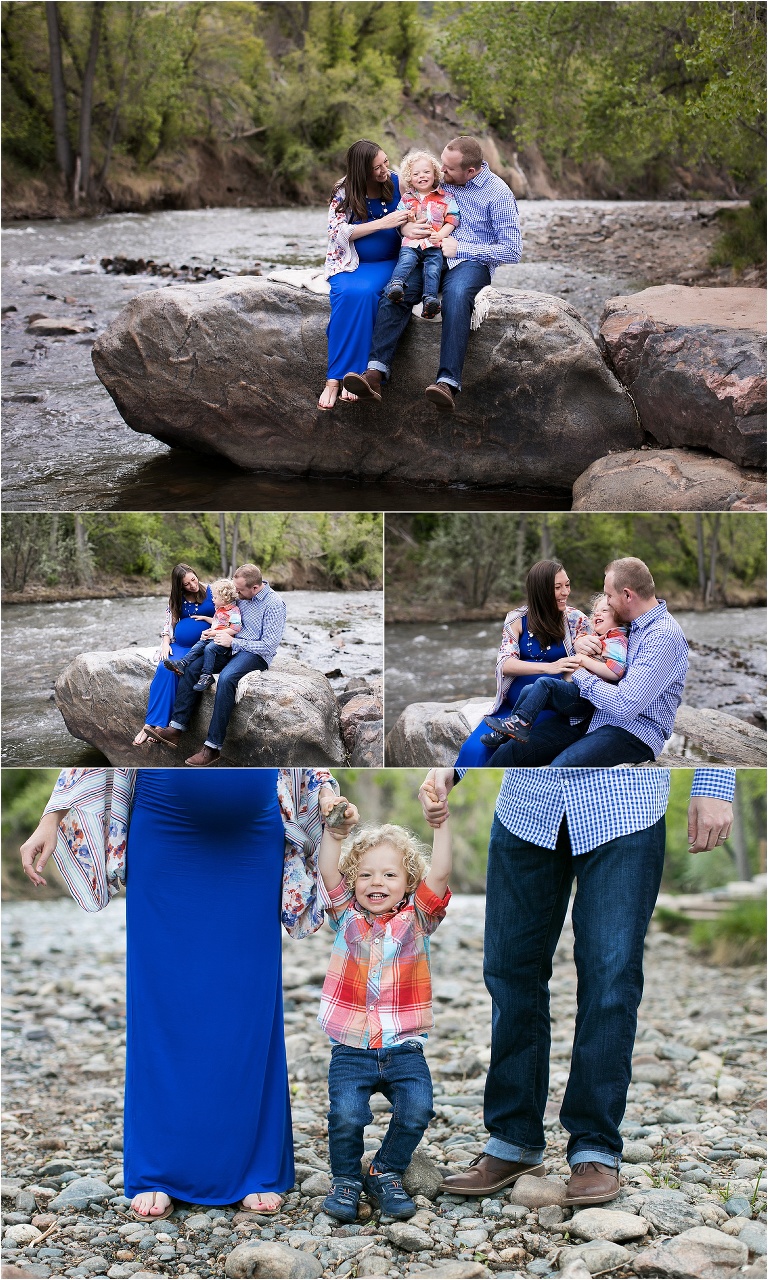 I love maternity sessions with a first child.  It's such a precious time… the last moments of only-ness… receiving undivided attention… and they're totally oblivious to how things will change.  They're going to grow so much when their sibling arrives, morphing instantly into a 'big kid', so I spent a few minutes that were only about Theodore (and those curls!).  He was in his element on the creek bed, with rocks as far as he could see.  Aiming to make each splash bigger than the last.
Climbing rocks, and fences, and racing along the path.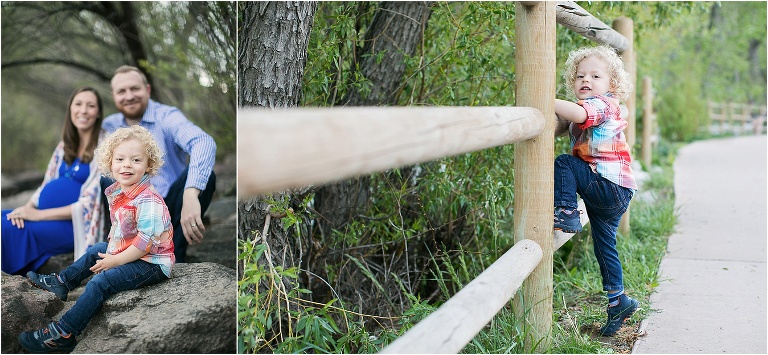 And snuggling sweetly with Mom and Dad.
EXPECTING A BABY?
Congratulations!  A session with Golden Colorado Maternity Photographer, Miss Freddy, is the perfect way to document these exciting days. Plus, receive a discount on your maternity session when you book a Newborn Special.  Maternity photos are best at the beginning of the third trimester so contact me during your second trimester!  I can't wait to meet your (growing) family & capture some beautiful, timeless images!
Not expecting? You can sign up for my newsletter to be notified about new local photo events, specials & pre-sale opportunities!