Adam's grandparents traveled a LONG distance for a Seattle visit.  I was honored to document their special time with a photo session at Lincoln Park.  Here are some of my favorites from the day:
You may recognize Adam because he is a regular in front of my camera… always first to sign up for themed mini sessions and even hosted a Playdate with Miss Freddy this summer with some of his preschool buddies. But it was fun for me to incorporate Mom, Dad & his grandparents into a shoot and watch how much everyone LOVES to love on him!  (How could you not… he's irresistibly cute!)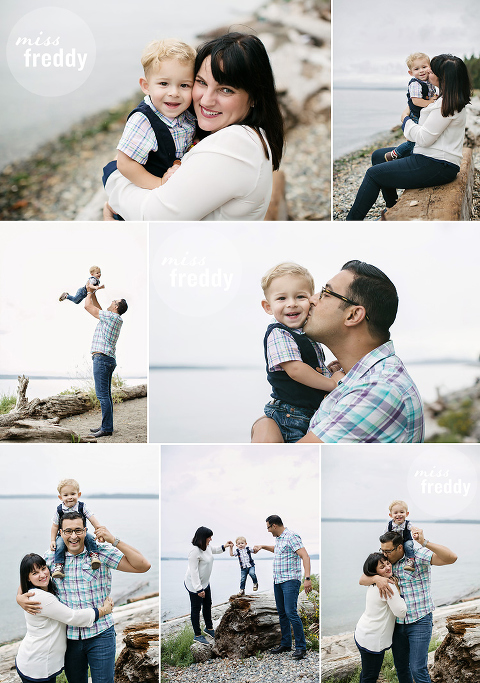 Seattle is a city full of transplants and SO many of my clients live here without their extended families.  (I know something about that!)  Arranging a professional photo shoot during a family visit is a special way to create memories that everyone will enjoy long after they return home.
looking for the perfect gift?
Give a photo session with Miss Freddy to someone special in your life (easily purchased here)!  A gift certificate comes wrapped in a cute gift box or can be delivered electronically if you're in a hurry.