Oh, these boys.  These mega-high-energy-but-also-mega-cute brothers.  When their family photo session was rained out (again) this fall, I asked if they'd be interested in trying the Seattle Central Library.  They have some really neat colors & architecture (and most importantly, it's indoors).  When I suggested the library, Mom was hesitant… 'are you sure MY kids wouldn't get kicked out?'  Thankfully the library also has a really nice children's area that's tucked away from the rest of the (very quiet) library.
We may have moved their session indoors, but that didn't slow down Gus & Abel at all.  Here are a few of my favorites from their photo session at the Seattle Central Library: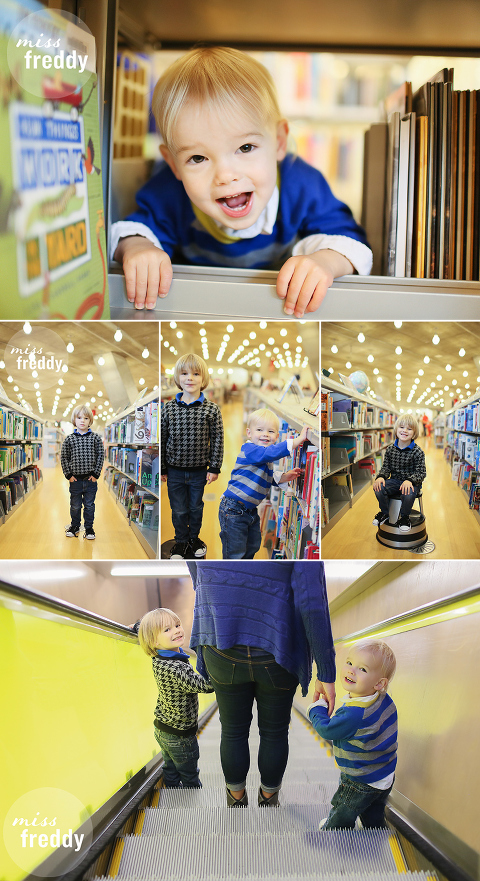 The bold colors in the outfits Mom selected were perfect for all the bold colored backdrops throughout the library!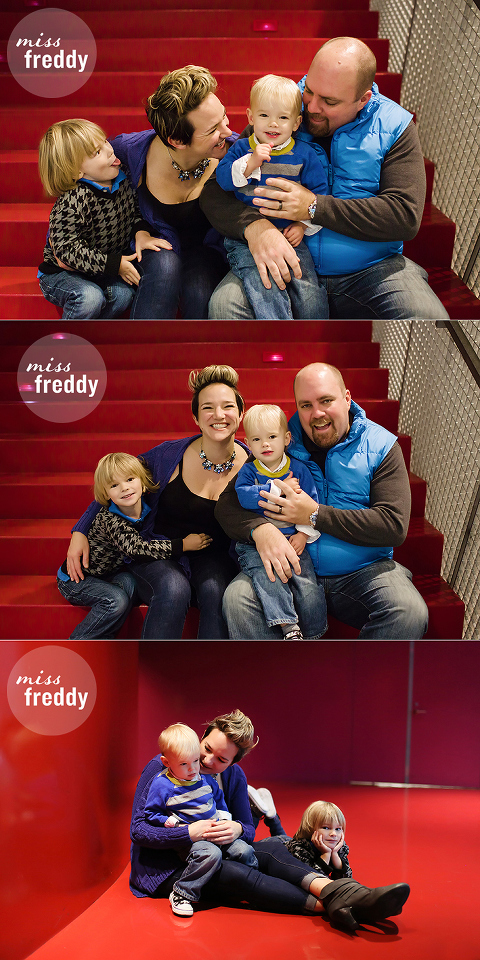 We were lucky that the downpour let up for a few minutes towards the end of our session so we could sneak outside for a few shots (and a quick run).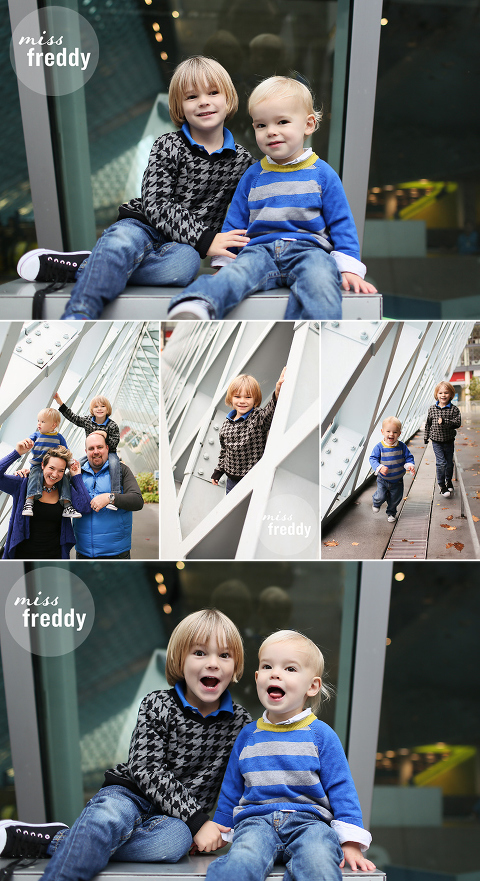 These boys are awesome (so are Mom & Dad for keeping up with them!) and I always leave their sessions with a smile on my face!
want to work with miss freddy?
Great!  I can't wait to capture beautiful & timeless images of your fun-loving family!  You can learn more about me, my style & my pricing HERE.  Sign up for my newsletter to be notified about new local photo events, specials & special pre-sale opportunities!  And if you're just looking for quick, updated photos of your little one(s), consider hosting a Playdate with Miss Freddy!