Remember little Henry from his newborn session?  He's one of my first year clients, so I got to see him again now that he's 'all grown up'.  He was almost 7 months old for this session and OH BOY he is ready to MOVE!  I have no doubt that when I see him for his one year photos, he'll be running full speed ahead.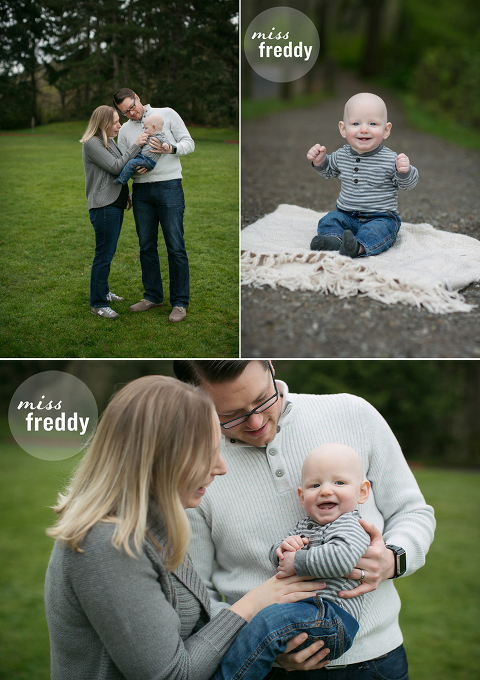 There's no sitting still for this family.  Each time Henry sat down, he started shaking his arms up and down, excitedly.  On his tummy, he flapped his arms up and down… like a mini Superman.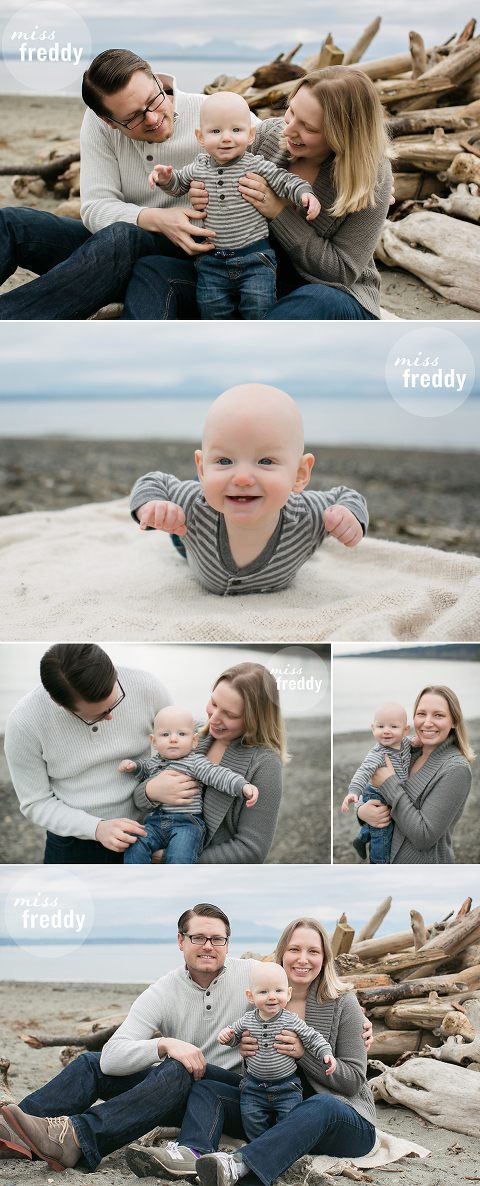 Doesn't Henry rock that bald baby head?  Mom & Dad bet that he still won't have hair for his first year session because they were both bald & beautiful as babies too.  We shall see!
want to work with miss freddy?
Great!  I can't wait to capture beautiful & timeless images of your fun-loving family!  You can learn more about me, my style & my pricing HERE!
A first year package is the perfect way to document your child's first year!  In addition to newborn, six month & one year photos, you will receive a FREE maternity session & FREE set of birth announcements!  An amazing deal!