I've lived in West Seattle for over three years and somehow, until this family suggested it, I had never visited Jack Block Park.  If you're like me and are completely oblivious to this waterfront park with an amazing view of the Seattle skyline, put this on your list to check out ASAP.  It's a beautiful, somewhat hidden, very quiet spot.  It was perfect for this session.
Here are some of my favorites from Henry & Porter's Jack Block Park photo session!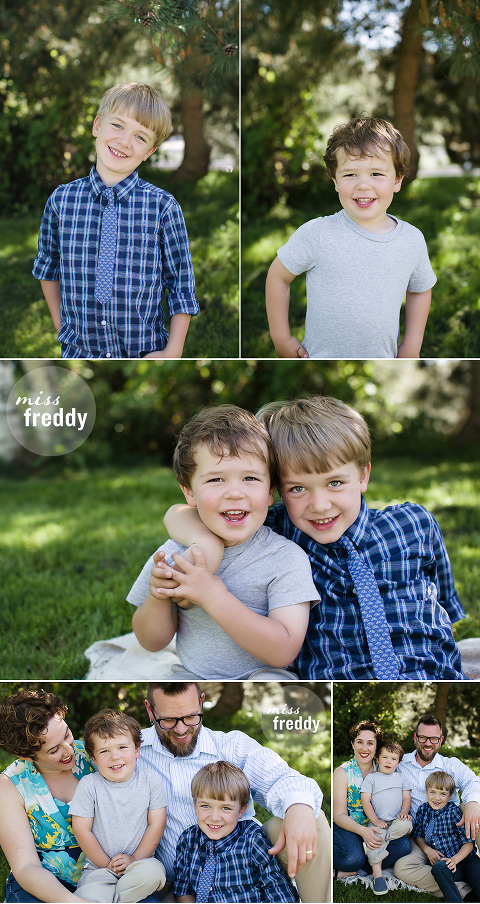 These brothers were so fun together… such happy kids.  I was worried they'd be a little too old to laugh at my crazy rubber chicken (a Miss Freddy signature), but luckily they thought it was HILARIOUS.  In between laughs, they took time to educate me on what chickens REALLY sound like and it's nothing like the crazy dying-cat noise my toy makes.  These guys have a couple backyard chickens of their own… so I believe them.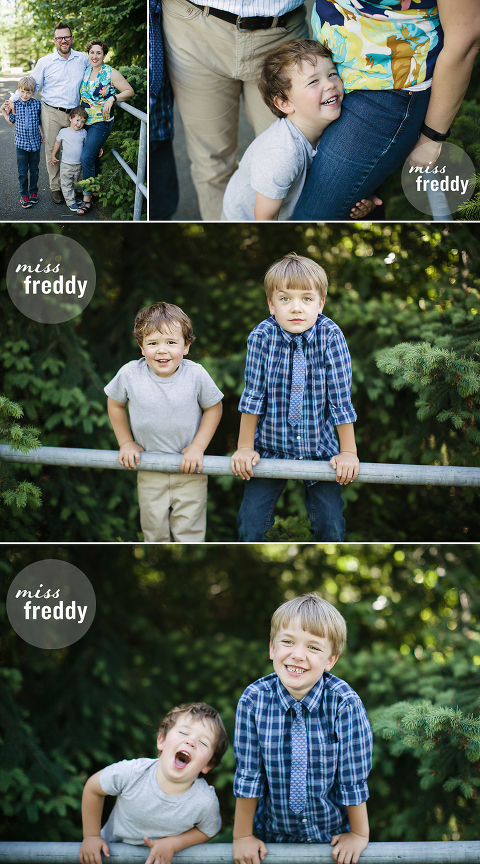 Jack Block has a lot of variety.  There are some paths through trees, open stairways, a bridge, a huge pier, and you can also walk down right onto the beach.  It was a beautiful, CLEAR sunny day so we had a great view of the Space Needle.  [sidenote: I've since been back to this park for an early morning Body Back workout and I have to say this is probably THE best spot in Seattle to watch the sun rise.  Then again, I'm absolutely NOT a morning person so I know very little about sun rises.]
Henry & Porter, thank you for introducing me to a fun spot right in my own backyard!  I had a blast photographing your super fun family!
want to work with miss freddy?
Great!  I can't wait to capture beautiful & timeless images of your family!  You can learn more about me, my style & my pricing HERE.  And sign up for my newsletter to be notified about new local photo events, specials & special pre-sale opportunities!