The day before my very last session of 2013, my client called to cancel because of a sick child.  Minutes later, I received an inquiry from Judah's parents wondering if there was any possible way to squeeze them in that weekend.
Sometimes things just align perfectly, don't they? [well, not for the former client's child].  I think it was because Judah's family & I were meant to meet.
Even the weather forecast was perfect that winter day.  We decided on an outdoor session in West Seattle.  Yes, that's right… 50 degrees and dry in the middle of December.  [sorry, Minnesota, but I don't miss your harsh winters one bit!]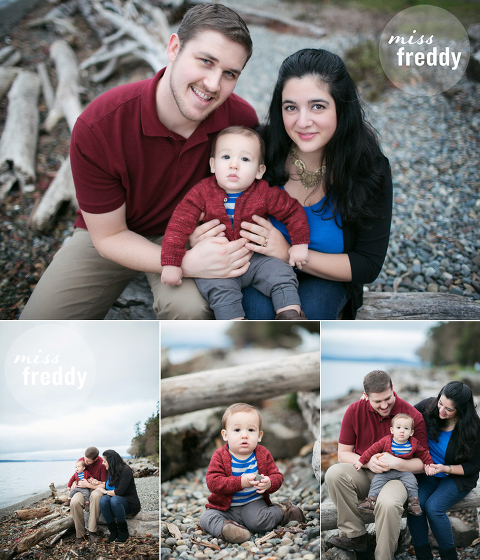 I thoroughly enjoyed the hour I spent with this family.  Judah is a wonderfully happy and well-adjusted nine month old.  He smiled with ease and laughed at all my silly baby voices.  He was so comfortable and content in the loving arms of his parents.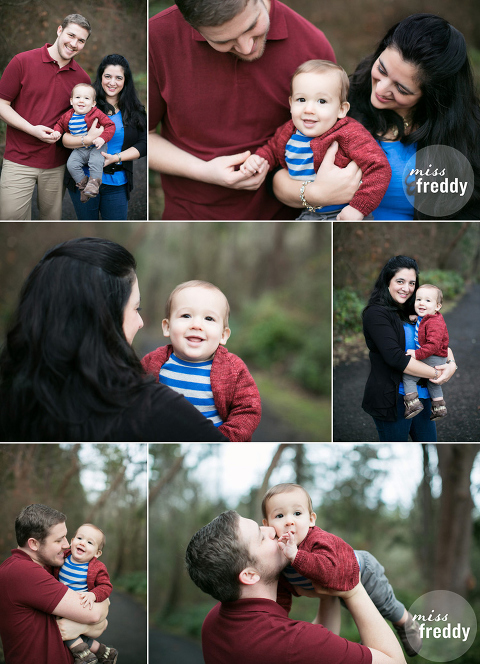 Since having my son, these types of sessions are even more special to me.  I love seeing how much life & love a baby brings into a family as mom & dad settle into their new roles.  I love watching them dance & sing songs to get baby to smile.  And I love the pride in their voices as they agree "yes, he really is a great baby."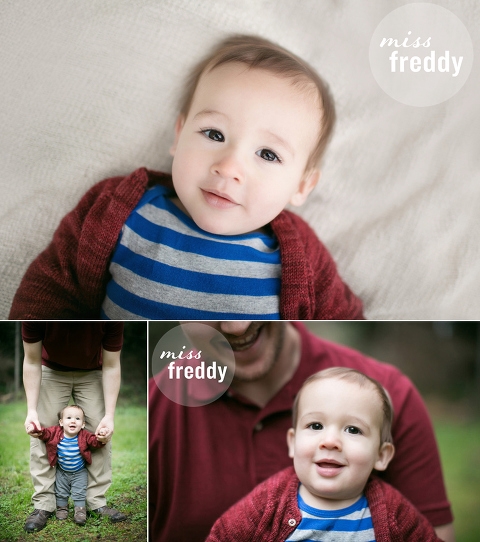 Judah, I am so thankful the stars aligned and I was able to spend the afternoon with you at the park.  Keep smiling, little dude!