Oh… this sweet family.  They were actually the VERY FIRST people we met in Seattle.  Our first Sunday in town, we wandered into a new church (just three days after moving here) and the very welcoming priest connected us with another couple he knew that also lived nearby… turns out their townhome was just behind the alley of ours!  I'm so thankful for the wonderful priest that introduced us to this family & welcomed us into an amazing community.  When we met we each only had one child and over the years it's been so much fun to watch their family grow (even if that means they outgrew the townhome and moved a little farther away).
Here are my favorites from little Annalynne's newborn session!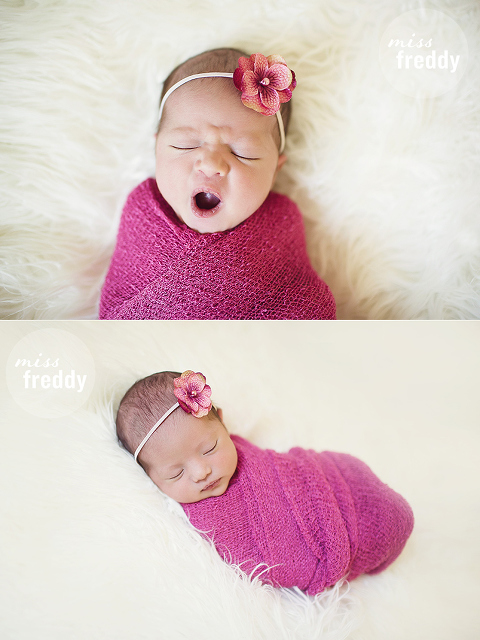 She slept so soundly while I posed her… even as her older siblings played happily around us.  I guess that's a special skill reserved for the third child.
And she continued to sleep peacefully as she was snuggled by the entire family…

I don't know what I love most about their family photo… Rex (their pup) gazing protectively from the sidelines… Ella & Mommy's matching messy buns… Luke's enormous grin… or the fact that Annalynne is just snoozing through it all!
expecting a baby?
Congratulations!  A photo session with Miss Freddy, West Seattle newborn photographer, is the perfect way to document the fleeting early days [which is important because it's quite possible you may not remember them due to sleep deprivation!] in the comfort of your own home.  Plus, get a discounted maternity session when you book a Newborn Special.  Maternity photos are best at the beginning of the third trimester & newborn photos within the first two weeks, so contact me during your second trimester!  I can't wait to meet your (growing) family!