HE IS HERE!!  The couple from the ferry (winners of my Freddy's Favorites contest earlier this year) welcomed their BABY BOY!  I love when clients don't know if they're having a boy or a girl.  Such a fun surprise for everyone.
Meet little Avery James (such a great name, right?)!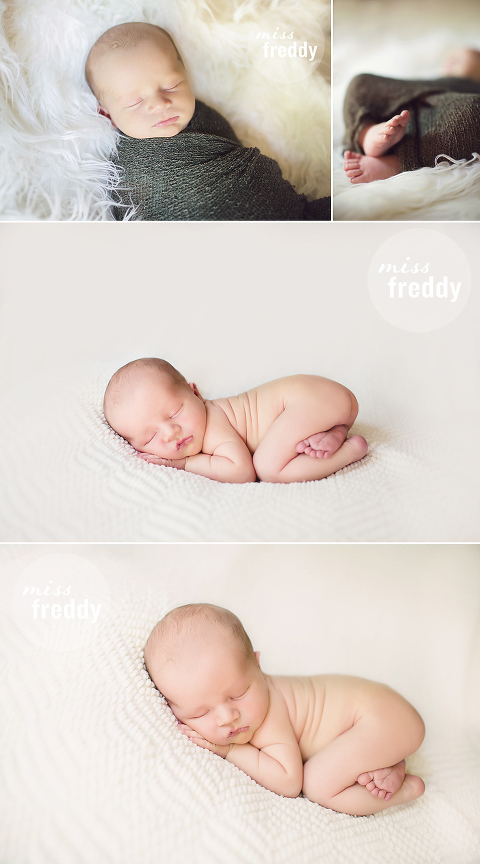 Isn't he just PERFECTION?  I love those little baby rolls and tiny toes!  Momma comes from a family of four girls so this guy is going to be spoiled rotten… the first grandbaby and a BOY after so many girls!
Congrats on little Avery, guys!  I can't wait to see him again at your FREE holiday mini session!!
"A new baby is like the beginning of all things – wonder, hope, a dream of possibilities." – Eda LaShan
expecting a baby?
A photo session with Miss Freddy, Seattle/ Wallingford newborn photographer, is the perfect way to document the early days [which is important because it's quite possible you may not remember them due to sleep deprivation!].  Plus, get a discounted [or FREE!] maternity session when you book a Newborn Special or First Year package.  Maternity photos are best at the beginning of the third trimester & newborn photos within the first two weeks, so contact me during your second trimester!