At the maternity session, I asked Mom & Dad if they'd already picked a name for Baby Girl.  They explained that they each created their own secret list of names to be shared at the hospital, after her birth.  It was a concept I'd never heard before, but instantly loved.  [although not for me, personally… I'm too much of a planner + my husband and I agree on virtually NO names.]  But I couldn't wait to meet Baby Girl and find out her name!
Meet beautiful Hannah Juniper [nicknamed Junebug]: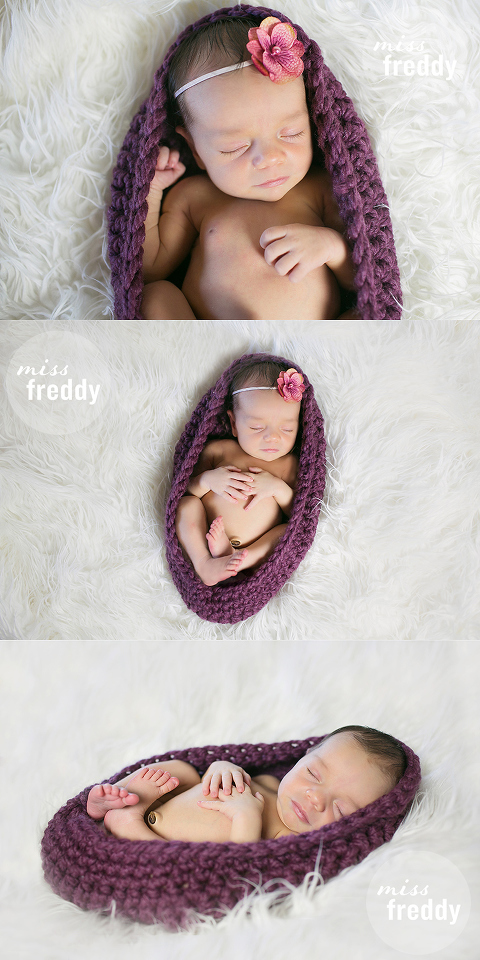 I crocheted the purple cocoon myself a few weeks ago… sort of in preparation for my own baby girl, but mostly to add some new options to my newborn prop stash.  I am kind of in love with the way Hannah snuggled right in there!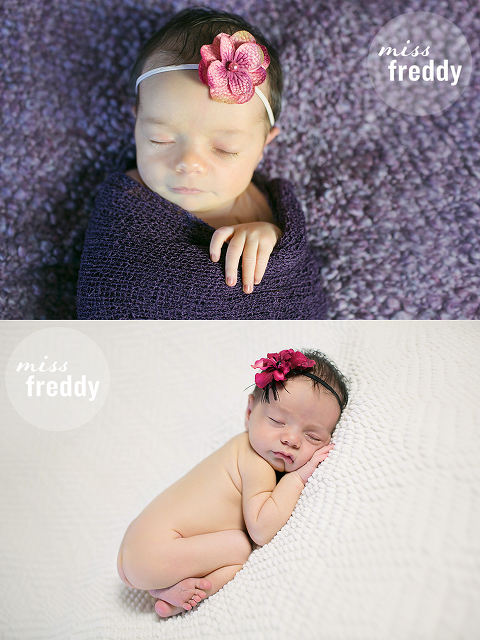 Hannah is a little peanut at just over 6 pounds and I'm told she's a spitting image of her big brother, Judah at this age.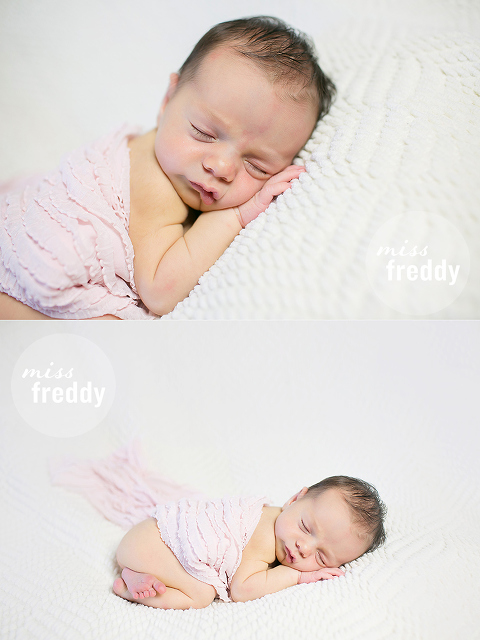 Are you expecting a baby?  Newborn sessions should be scheduled before baby arrives [ideally we can chat during the second or third trimester so you can take advantage of a discounted maternity session bundle!] and I'm currently accepting 2015 bookings!