This was my very last session of 2015 and it was the perfect way to wrap up the year.  I first met this family a couple years ago at my Valentines Photo Booth… when big brother Connor was just a baby!  It's been fun to watch Connor grow up (he's the only kiddo I've seen at the Valentines photo booth all THREE years in a row!) and now meet his little sidekick, Hudson.  Here are a few of my favorites from Hudson's newborn session: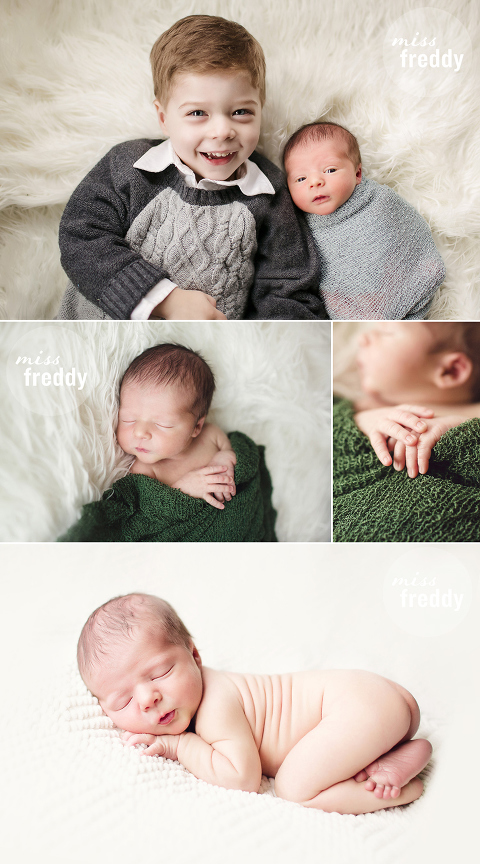 Since Hudson was born just a couple days before Christmas, we wanted to add a little bit of a holiday feel to the in-home session.  Doing the family photos right next to their beautiful Christmas tree seemed appropriate!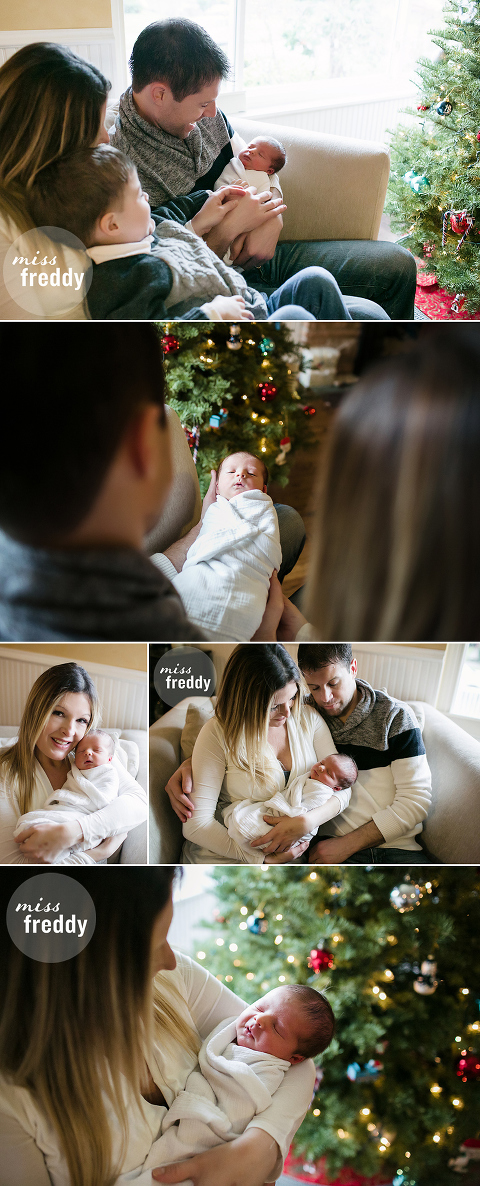 It's totally unrelated to this photo session, but I just have to add that Hudson's momma was in my Fit4Mom Body Back session and she freaking KILLED IT!  Lost 10 pounds, 5 inches,  shaved 1 minute off her mile run & over TWO MINUTES added to her plank!  She definitely didn't use the fact that she has the youngest baby at home as an excuse!  For real, if my endorsements & results didn't convince you already, let this rockstar Momma's results be the final push you need to jump into Fit4Mom Body Back!
expecting a baby?
Congratulations!  A photo session with Miss Freddy, West Seattle newborn photographer, is the perfect way to document the fleeting early days [which is important because it's quite possible you may not remember them due to sleep deprivation!] in the comfort of your own home.  Plus, get a discounted maternity session when you book a Newborn Special.  Maternity photos are best at the beginning of the third trimester & newborn photos within the first two weeks, so contact me during your second trimester!  I can't wait to meet your (growing) family & capture some beautiful, timeless images!