After taking big brother's 1 year photos [still one of my very, very favorite Seattle sessions!], I couldn't wait to meet this sweet family's newest addition!  Jack's mom is a friend of mine and it was really nice to go through pregnancy at the same time.  I had Jill exactly one month after this session and I vividly remember my surprise when Jack's mom shared that he was 9lbs, 9oz and a sleeping & eating like a champ.  I replied with something like 'I've heard big babies are easier babies… but I don't know if I could push out 9lbs, 9oz.'  Little did I know I was cooking a 10+ pounder.  Oy.
But, really, does it get better than those squishy baby rolls?  Big babies are the best [I'm a little biased].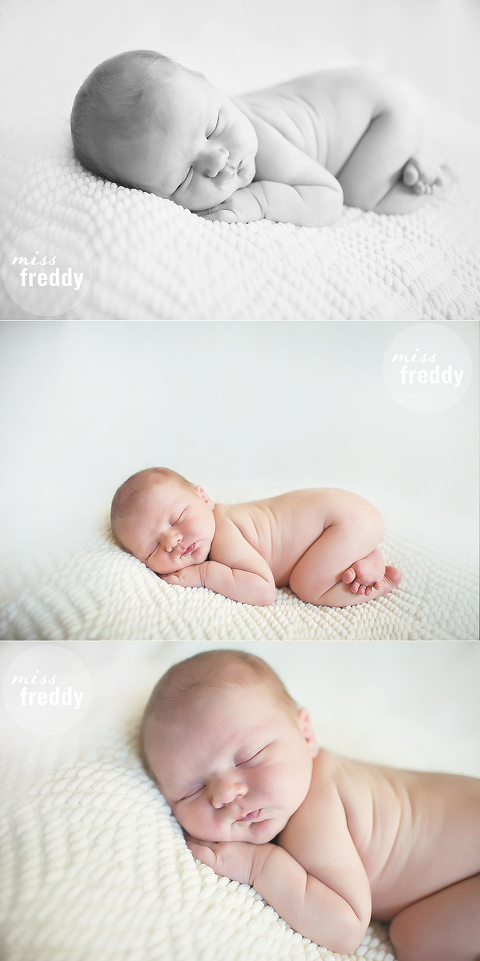 As you can tell, I'm all about really natural & simple poses for newborns.  Newborn photography is full of fleeting trends, but focusing on the sweet baby (instead of elaborate props & setups) generates more timeless images.  That doesn't mean boring, though.  I love these next photos that incorporate some pops of color.

Ohhhh, those little wrinkles on his fingers are such a sweet detail!
And this last photo is totally silly, but I had to include it because it cracks me up…  SAY WHAT?!
[any other funny caption ideas?  leave them in a comment below!]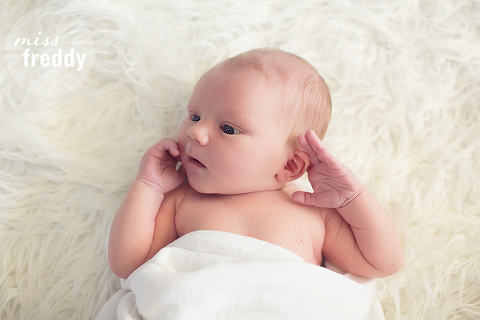 expecting a baby?
A photo session with Miss Freddy, Seattle newborn photographer, is the perfect way to document the early days [which is important because it's quite possible you may not remember them due to sleep deprivation!].  Plus, get a discounted [or FREE!] maternity session when you book a Newborn Special or First Year package.  Maternity photos are best at the beginning of the third trimester & newborn photos within the first two weeks, so contact me during your second trimester!