This little girl may look sweet, but she sure gave her Momma a heck of a time on her way out!  Poor thing had to postpone photos because of an extended hospital stay after nerve damage caused her to lose feeling in her legs (thankfully temporarily, but still for a couple of weeks)!  When I got my chance to meet her, she behaved beautifully though!
Here are some of my favorites from little Kaelyn's in-home newborn session: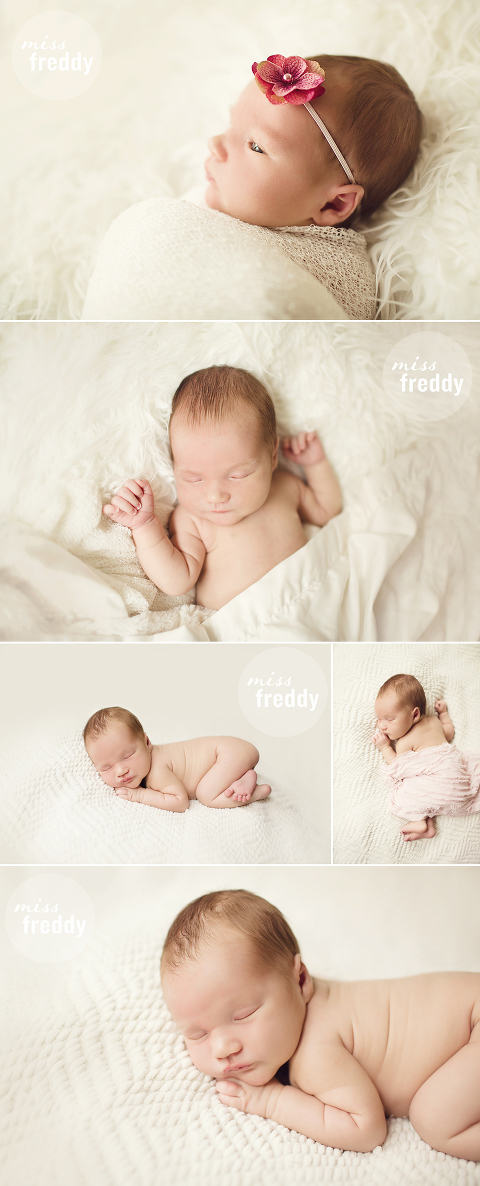 Mom & Dad set up the sweetest little nursery for Kaelyn so we did the family/lifestyle photos in there…
Seeing first time parents snuggle their new ones is seriously one of my favorite parts of this job.  At these point I've seen quite a few new parents and these guys… seriously… naturals.  Visibly comfortable and relaxed… they were meant for this!

Oh, sweet Kaelyn… it was such a pleasure to meet you!  Welcome to the world!
expecting a baby?
Congratulations!  A photo session with Miss Freddy, newborn photographer in Seattle, is the perfect way to document the fleeting early days [which is important because it's quite possible you may not remember them due to sleep deprivation!] in the comfort of your own home.  Plus, get a discounted maternity session when you book a Newborn Special.  Maternity photos are best at the beginning of the third trimester & newborn photos within the first two weeks, so contact me during your second trimester!  I can't wait to meet your (growing) family!