Oh, what a sweetheart, this guy.  Little Luke.  It may have been that I was just weeks away from welcoming my own baby when I did this session, but I just couldn't get enough of his squishy little rolls.
Luke's momma had a cool idea for his newborn photos & asked if I'd be able to incorporate their wedding cake stand.  Sounds a little odd, but just wait [it's the second photo down].  So neat!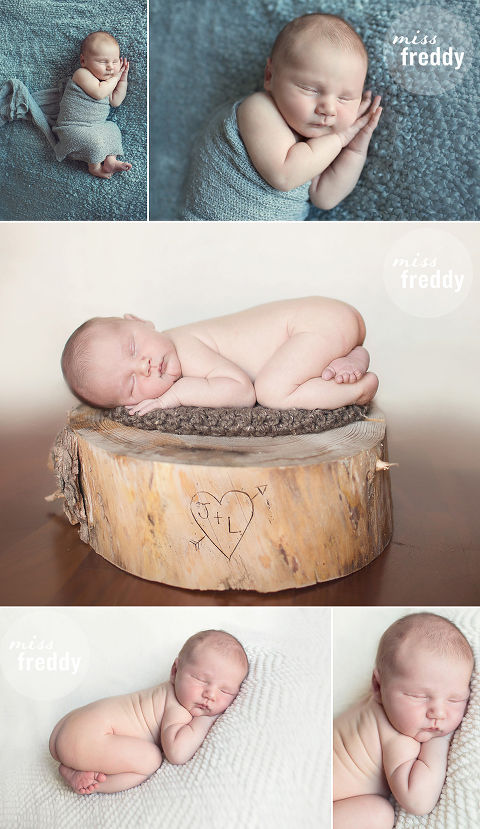 Little Luke is J+L's first baby.  But when I walked into their home, it was serene.  So calm.  Completely collected.  They even looked reasonably well rested.  I was in awe.  "You guys just had a baby… right?"  I remembered my home, with my firstborn at one week old.  I was a mess.  Frazzled.  Exhausted.  I guess my point is everyone's transition is different.  I love photographing newborns in their own home.  No matter how the transition is going for you, there are completely beautiful moments.  And I want to capture those for you.
These guys just made my job really easy.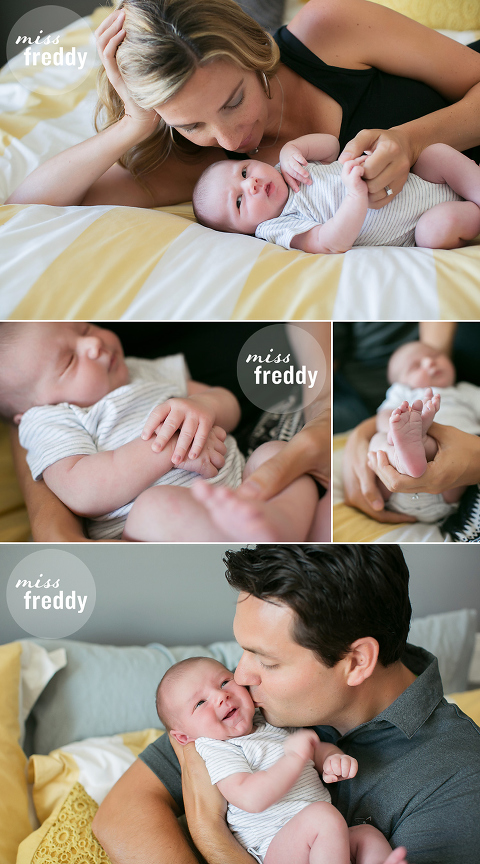 See what I mean?  Parenthood looks ridiculously good on these guys.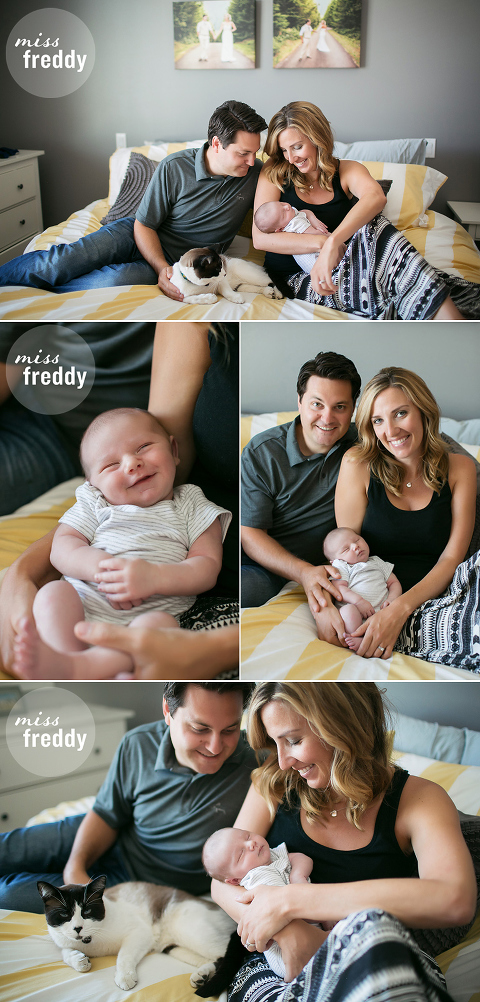 I can honestly say this was my first time meeting a cat who loved to be photographed.  No, seriously… we had to boot him out of the photos because he was trying so dang hard to steal Luke's show.
expecting a baby?
A photo session with Seattle newborn photographer, Miss Freddy, is the perfect way to document the early days [which is important because it's quite possible you may not remember them due to sleep deprivation!].  Plus, get a discounted [or FREE!] maternity session when you book a Newborn Special or First Year package.  Maternity photos are best at the beginning of the third trimester & newborn photos within the first two weeks, so contact me during your second trimester!