Oh, first birthdays and cake smashes are MY FAVORITE!  I've known sweet Millie since she was just a tiny thing in her Momma's tummy and I've loved watching her grow up (fastest year ever?).
We got together for some family photos this summer at a local park and wrapped up the session with a cake smash.  Here are some of my favorites!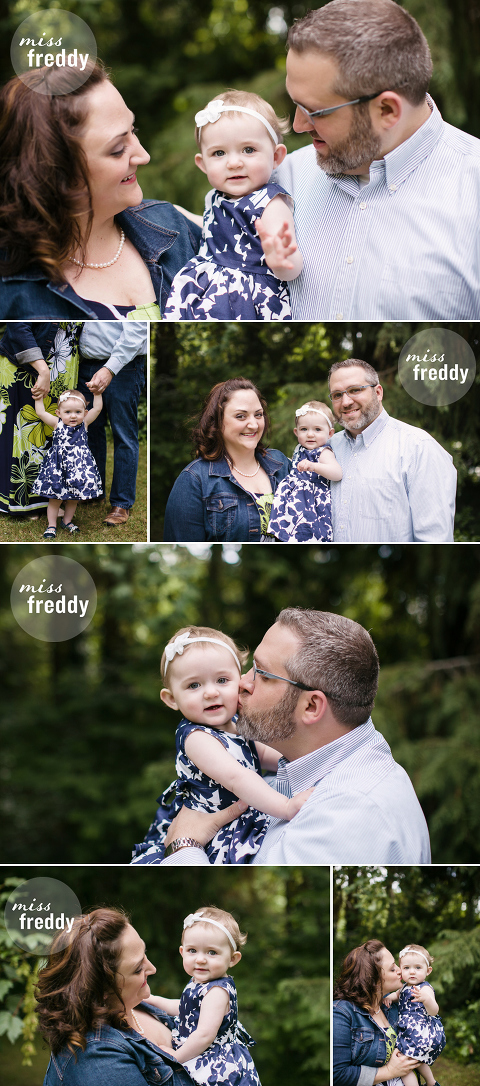 Quick outfit change and then comes the good stuff.  I LOVE seeing how babies react to their birthday cake.  Millie was NOT shy and definitely not afraid to get messy.  [And since Mom & I were both mid-session of Fit4Mom Body Back at the time of these photos, we just sat behind the scenes drooling. Hah!]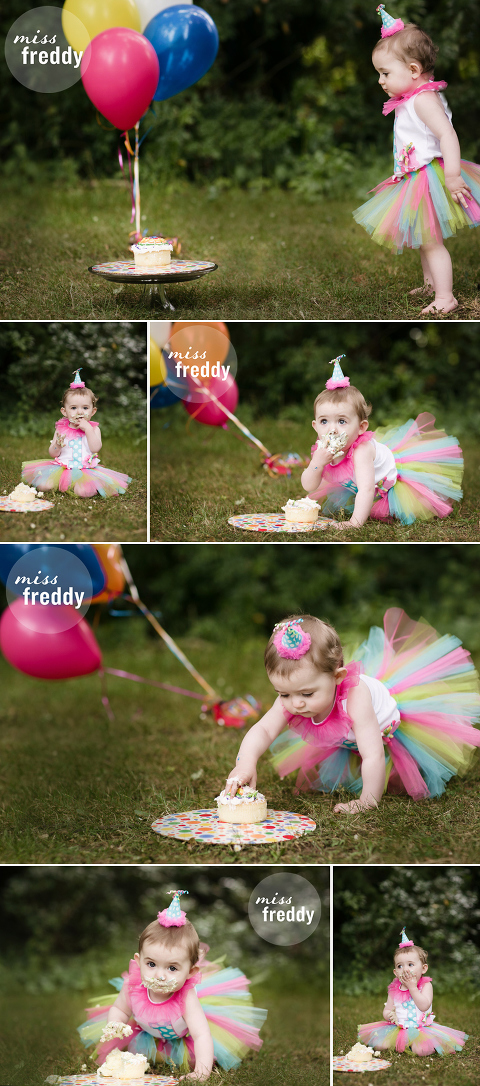 Way to get it, girl!  I'm proud of the way you demolished that cake!
want to work with miss freddy (denver baby photographer)?
Great!  I can't wait to capture beautiful & timeless images of your fun-loving family!  You can learn more about me, my style & my pricing HERE. Or sign up for my newsletter to be notified about new local photo events, specials & pre-sale opportunities (you can specify if you'd like information about events in Denver, Seattle OR the Midwest!).
A First Year Package is the perfect way to document your child's first year!  In addition to newborn, six month & one year photos, you will receive a FREE maternity session & FREE set of birth announcements!  Email me for more info on this deal!