I refreshed & refreshed & refreshed my weather app for days.  Praying the storm clouds would magically disappear from Saturday's forecast.  When they didn't, I booked a studio and was devastated that I'd flown all the way to Minnesota, timed my trip with peak fall colors, only to take photos inside a studio.
As I fell asleep on Friday night, the rain beat against the roof of the house and there were tornado warnings.
At 3 am I woke up to a particularly loud roll of thunder.  I refreshed my weather app again… and… magically… there would be sun & ZERO PERCENT CHANCE OF RAIN from 4-6pm.  Hallelujah!
I drove to the park in Eagan, rain pouring onto my windshield.  Repeating in my head:  the weather app still says there will be sun at 4pm.
That never happened.  It sprinkled through all of these sessions.  But, my clients are the best.  And we made it work.
Here are some of my favorites from Day 1 of my Minnesota Mini Sessions:

The day started with an old high school friend I hadn't seen in years [thank you, Facebook!]  She's added three wonderful boys into her life since we last saw each other and it was a great time to catch up in between the clicks of my camera.
Then came little Miss Claire, a regular in front of my lens, working some fun boots and telling me all about her new sibling expected in a few weeks!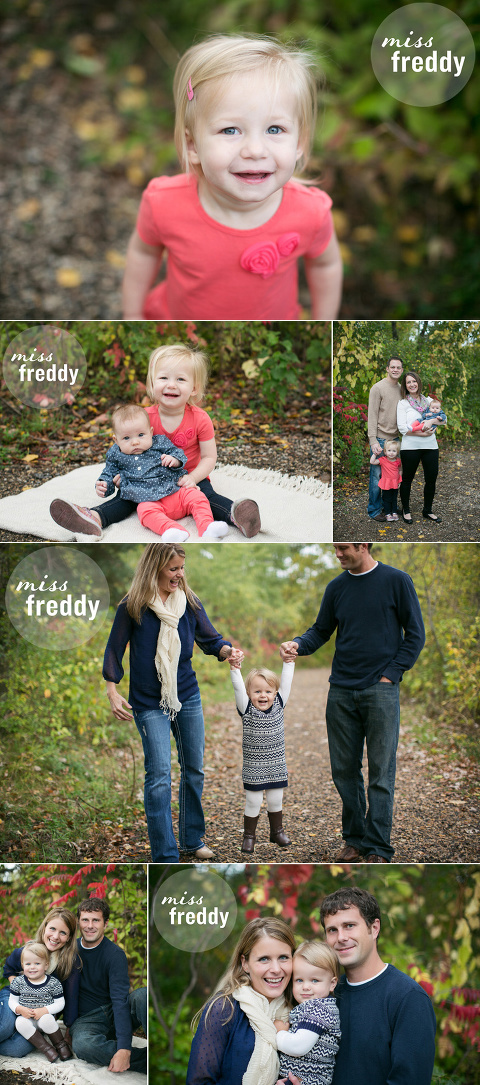 The next two families had both done my 'the first year' package when I lived in Minnesota and I could NOT wait to see Hope & Audrey now that they were TWO YEARS OLD.  Hope had even welcomed a new little sister, Liv, since I'd last seen her.  And Audrey had welcomed… a full head of blond hair [she was a bald & beautiful baby].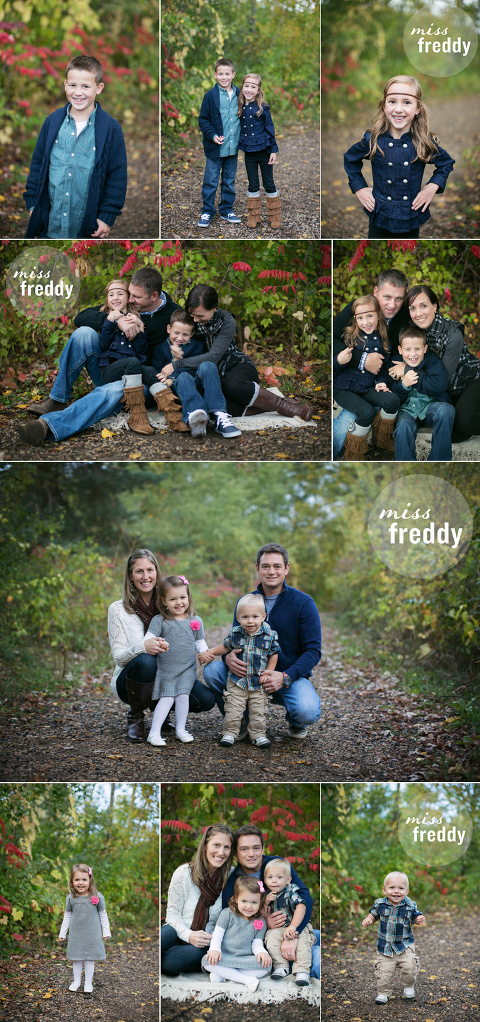 The day finished up with more familiar faces, starting with Griffin & Marlee.  These guys have been poster children for Miss Freddy for years now- plastered all over my front page of my website.  A little older, but certainly just as cute as ever, we had a great time getting some updated photos.
And last, but not least, Alison & her *new* baby brother Blake.  He's actually well over a year old, but since it was my first time meeting him, I can still consider him 'new'.  Boy, what happy kids.  Even in the rain.
I loved catching up with so many clients & meeting some new additions!  Your continued support, as we've literally moved across the country, means more than you know.
Want to be sure you don't miss out on Miss Freddy's next trip to Minnesota?  Sign up for my Minneapolis newsletter the first to find out about upcoming Minnesota events & specials!