I fall more & more in love with my new branding every single day.  Kayd really designed something that fits me… perfectly!
Over the last few weeks I've been pulling together my packaging components.  The biggest change for me is converting from using CDs/DVDs for digital files to using personalized USB drives.  The main reason for the switch is that computers are now being released without disc drives!  I wanted to make sure all of my clients will be able to view their images easily.  It's quite a bit more expensive, but I feel very good about the final product.
Digital files are by far the most popular item I sell.  So I wanted to create packaging that's consistent with my colorful, youthful, fun branding!  Hope you enjoy this look at the final product!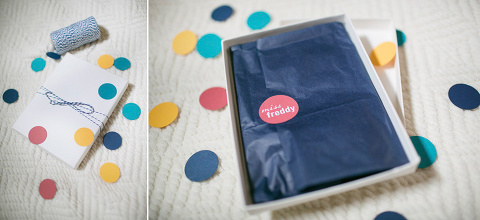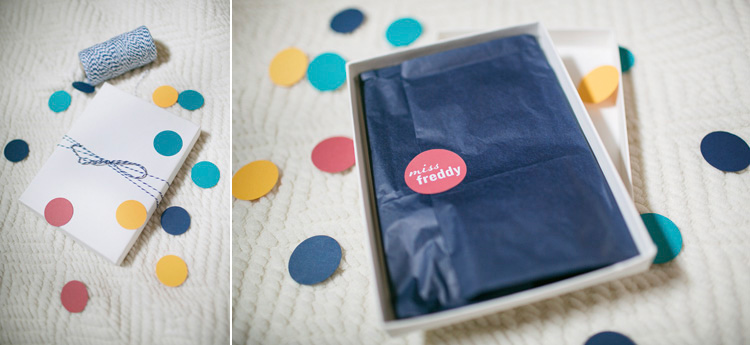 Let's start with the back side of the USB insert… you know, to build the suspense.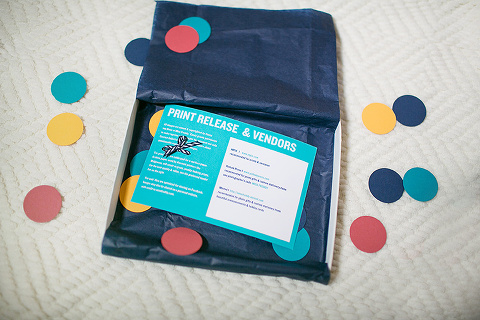 And here they are!  My brand new, cute little custom USB drives!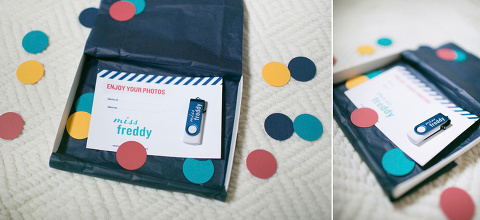 This note card is one of my favorite pieces.  When Kayd showed me this design, it inspired my vision for the entire website!  I'm so happy to finally see it in print.
What do you think?  Want to be the recipient of this cute, colorful little package?  Book a photo session with Miss Freddy today!