How much FUN IS THIS FAMILY!?  I first met this mama while we were working at Target HQ.  She was actually my trainee when we were Business Analysts in the Seasonal Department… oh, maybe 7 years ago?  Yikes.  Was it really that long ago?  Back then she only had the one little baby boy, Noah, who is NOW EIGHT YEARS OLD.
Oh, and back when I had my photo studio in Minneapolis, I also did Ezra's newborn photos.  And NOW HE'S THREE!  I guess all of this really shows the importance of getting professional family photos… because hot DAMN time flies so fast it's hard to remember it all.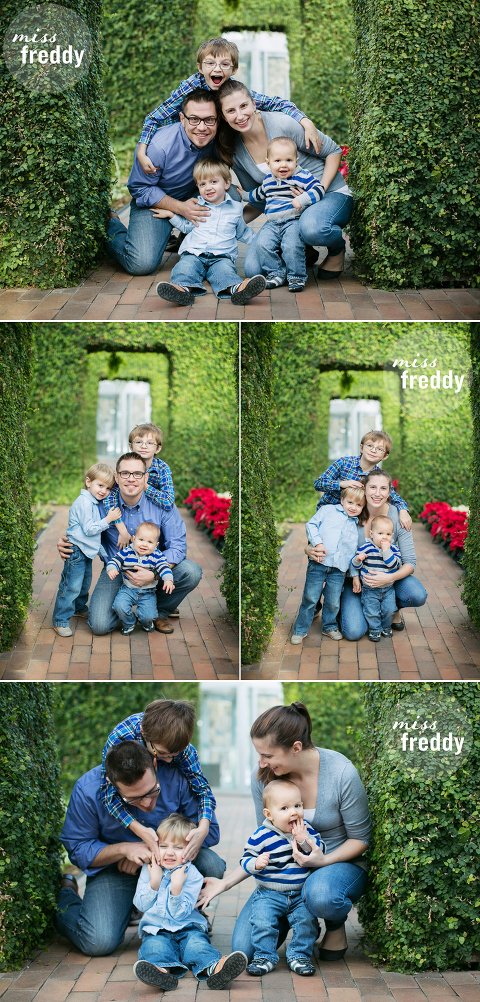 While I was home for Christmas, we met at the Cowles Conservatory for family photos in Minneapolis.  Yup, this session was done while the temperature outside was below zero.  Tricked you, right?  What a fun spot!
Not only was it fun to catch up with the family, but it was so exciting to meet little Judah (10 months old already).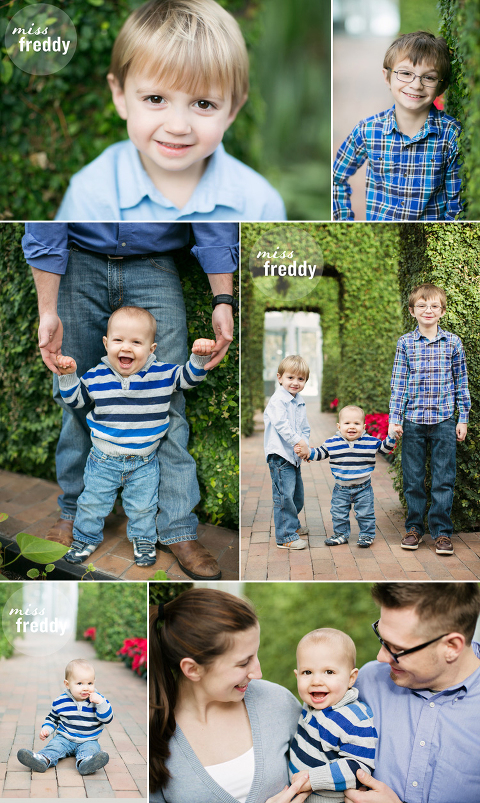 Come on.  Judah with his finger in his mouth?  I bet he has Mom & Dad nicely wrapped around that finger.  What a happy baby!
want to work with miss freddy?
Great!  If you live in Minneapolis (like this lovely family), you can sign up to be notified by email whenever I'm coming into town!  I can't wait to capture beautiful & timeless images of your fun-loving family!  You can learn more about me, my style & my pricing HERE!