WOOHOO!  I've booked my flights and I'm coming back to the MIDWEST this fall!  
I'm super excited to add Milwaukee as a destination this year… not only because it means I can get some of my favorite Kopp's frozen custard (HOORAY!), but I can also catch up with old high school friends and photograph their sweet families for the first time!
And, Minneapolis, I can't wait to see how much your families have changed in the past year.  I hope I'll see lots of your smiling faces again!
Here are the details: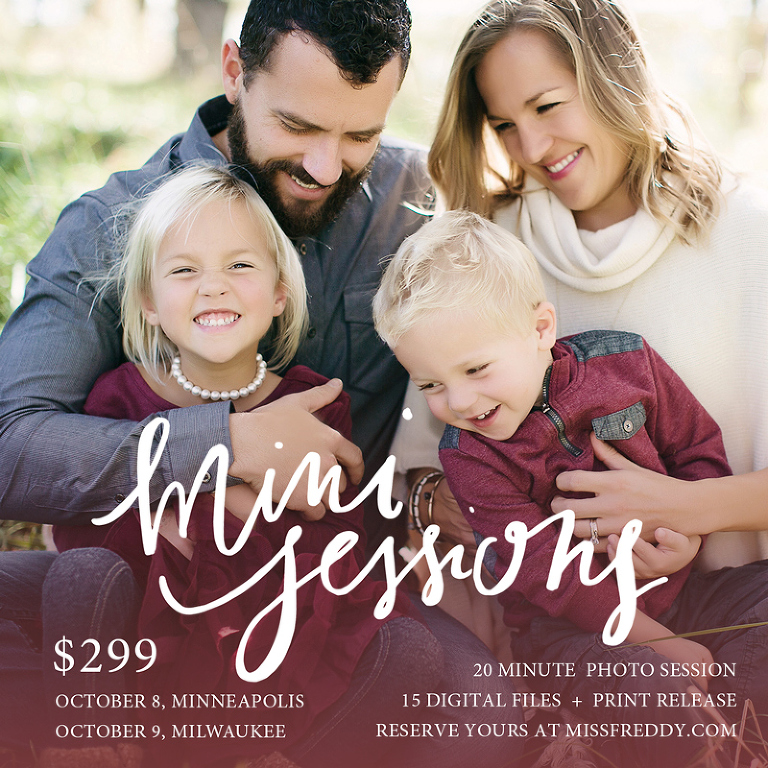 midwest mini sessions: the details
when:  October 8th in Minneapolis, October 9th in Milwaukee
what:  a 20 minute photo session + 15 high-resolution digital images with print release
how much:  $299
The Minneapolis location will be Silverwood Park and the Milwaukee location will be a park in Wauwatosa.
Note:  A mini session is ideal for families of 5 of smaller.  If you'd like photos of a larger family, consider booking two back-to-back mini sessions so that we have enough time to accommodate everyone.
book now!
—————————————————————————–
THIS EVENT IS SOLD OUT
Sign up to be notified about the next event!
—————————————————————————–