I have photographed a LOT of children over the years.  And it's a little mind boggling to me that every.single.one has a completely unique reaction to me, my camera and the photo session.  Sure, I have my go-to techniques for coaxing genuine smiles, but it fascinates me to see how each child reacts in their own individual way.
Imagine my surprise to find that Oliver's reaction to the camera was almost identical to that of my own son (nearly the same age).  And lucky for me, I have a teeeeeny bit of experience photographing Colin (poor kid).  In the end, it may have required some trickery, but I was able to put him at ease and coax out some real smiles.  Good thing because… dang… he's a cute one!

Turns out Oliver & I also share a mutual love for Lincoln Park, especially along the water.  Or maybe he was just excited about the rocks (I get it, dude)….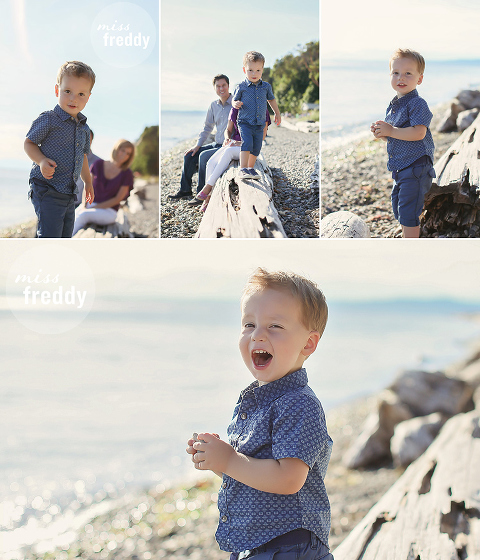 Oliver, thanks for hanging out with me at my favorite park!  We'll have to get you & Colin together for a play date soon (I promise to leave my camera at home).
want to work with miss freddy?
Great!  I can't wait to capture beautiful & timeless images of your fun-loving toddler (and family)!  You can learn more about me, my style & my pricing HERE or see what others are saying about working with Miss Freddy!