I've said it before and I'll say it again…. photographing babies who are happy and not yet mobile is absolutely THE BEST JOB IN THE WORLD.  And sweet, sweet Olivia made my job easy.  She was a jumble of smiles and silly facial expressions.  She was happy in tummy time, sitting unassisted and especially being lifted high up in the air while safe in Daddy's arms.  Here are a few of my favorites from our session at Lincoln Park: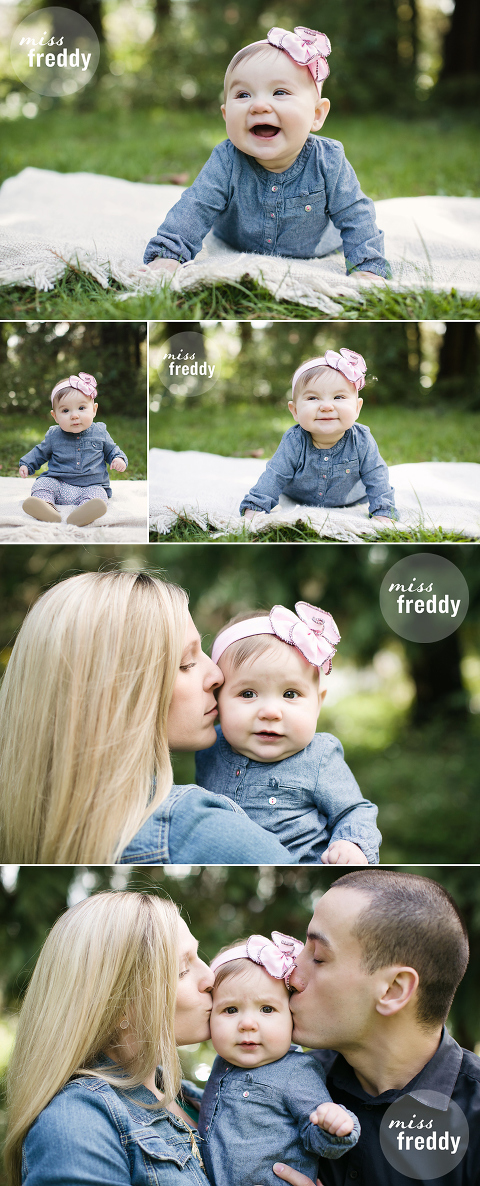 Olivia's mom was going through her first session of Fit4Mom Body Back along with me when we did this photo shoot.  Her results were seriously inspiring as well (hopefully she's ok with me sharing that she's back to her high school weight).  For real.  With a six month old.  Unbelievable, Mama!
But, anyway, this photo session was about Olivia so let's get back to a few more of her adorable facial expressions…
want to work with miss freddy?
Great!  I can't wait to capture beautiful & timeless images of your family!  You can learn more about me, my style & my pricing HERE!  And sign up for my newsletter to be notified about new local photo events, specials & special pre-sale opportunities!