I'll admit… it feels a little bit silly writing this blog post about a maternity session when I've already met their beautiful baby boy, but this spring was a busy one and it's finally this family's turn for their session to be showcased!
Josie has been in front of my camera a couple times through the years and she's one of the easiest toddlers to photograph.  She's happy… cooperative… sweet… and has the most adorable, bouncing curls!  She's going to make a wonderful big sister.
Here are some of my favorites from their outdoor maternity photos at Lincoln Park in West Seattle:
Don't you love the outfits that Mom coordinated for this session?  The prints and colors are so fun and perfectly complimented the beach & forest scenes at Lincoln Park.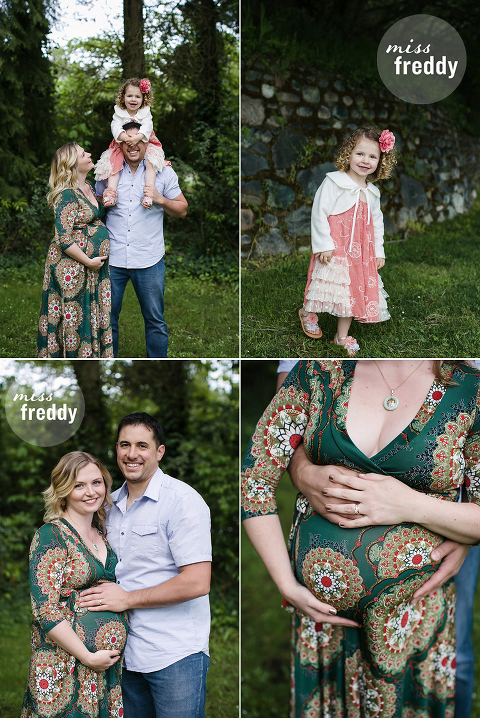 When I did their newborn session, I was THRILLED to see these maternity photos on display all over their home.  It makes me SO happy when my clients print their images.
expecting a baby?
Congratulations! Maternity photos with Miss Freddy are the perfect way to document this exciting time.  Plus, get a maternity session at a discount when you book a Newborn Special.  Maternity photos are best at the beginning of the third trimester & newborn photos within the first two weeks, so contact me during your second trimester!  I can't wait to meet your (growing) family & capture some beautiful, timeless images!