"I'm thinking neutrals with pops of pink" she said as we discussed their upcoming family session.
Made perfect sense to me… it is a household filled with little girls, after all.   [Although, I was curious to see how Dad would be dressed.]
I just love the way Mom played with accessories, textures & layers as she pulled together their looks.  Here are a few favorites from our session in Discovery Park!

Big Sister isn't a fan of pink [her favorite color is purple]… funny how 'rebellion' looks at such a young age.
I love watching siblings love on each other.
And since these two are separated by a few years [like me & my own sister], I had to wonder… was I ever this sweet as a Big Sis?  [no.]

Little Sister came with a reputation:  she's their serious baby.
But the photo above, where she's holding Mom & Big Sister's hands?  Little Sis just couldn't resist a smile when surrounded by family.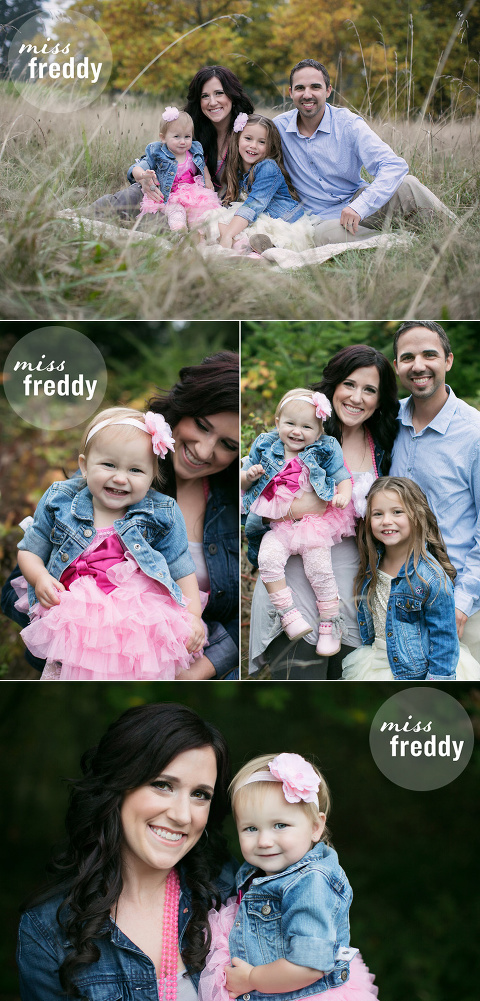 I'm so thankful this sweet family found me [thank you, bing.com!!].
I had a blast photographing these lovely ladies [plus Dad!] and getting my daily dose of pink.