This family… OH, THIS SWEET FAMILY!
They were the winners of my Seattle photo session giveaway almost three months ago [three months!! how has it already been three months since we moved here?!]  And they came to visit me in West Seattle for a fun-filled evening.  Here are a few of the highlights from our simple session.
One of my favorite things about this family?  The way Dad looks at Mom.  So happy.  So much love.  I mean… just look at the first photo… with little Ryen admiring from above (while tugging on Dad's ears!)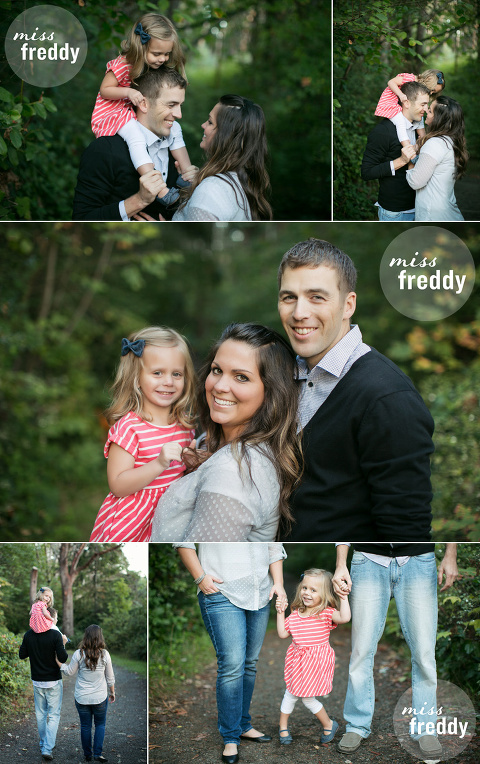 I love photographing kids.  I love photographing families.  Place those families in the gorgeous surroundings of the Pacific Northwest and my heart overflows.  Driftwood on the beach?  The sun setting over the Pacific Ocean?  These are all still novelties to a girl from the Midwest and it's wonderful to feature them in my photography.
It was fun to watch Mom & Dad interact with their little girl.  I love the way Ryen lights up with laughter when she's tickled by Dad.  And the sweet way she snuggles close to Mom to keep warm.  We only spent one hour together, but it was obvious that these are amazing parents.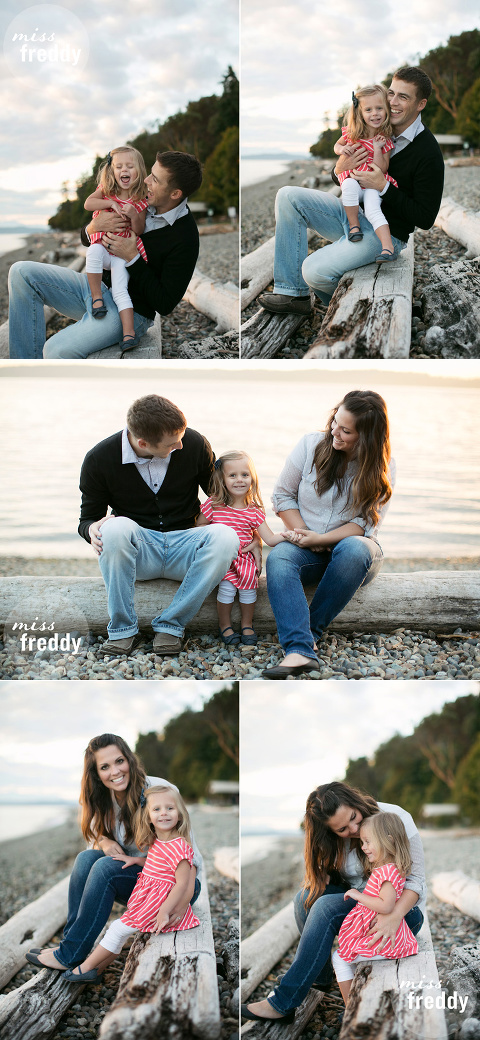 From the moment Ryen hopped out of the car, with her tiny denim shoes, matching hair bow, and little smile, I knew she was a two year old with a very sweet heart.  But, at the end of the session, when she asked "tan I hode your hand?" and held it as we walked all the way back to the car… well, my heart melted into a puddle.  What a great session!