Happy New Year! I've wasted no time penciling dates into my calendar through the ENTIRE year. Since I'm a planner (maybe you are too and will appreciate this), I wanted to share my 2019 TRAVEL SESSION dates so you can plan accordingly.
All travel sessions will go on sale right here on the blog on June 1, 2019 (pricing and specific location info will be available at that time).
2019 TRAVEL SESSION DATES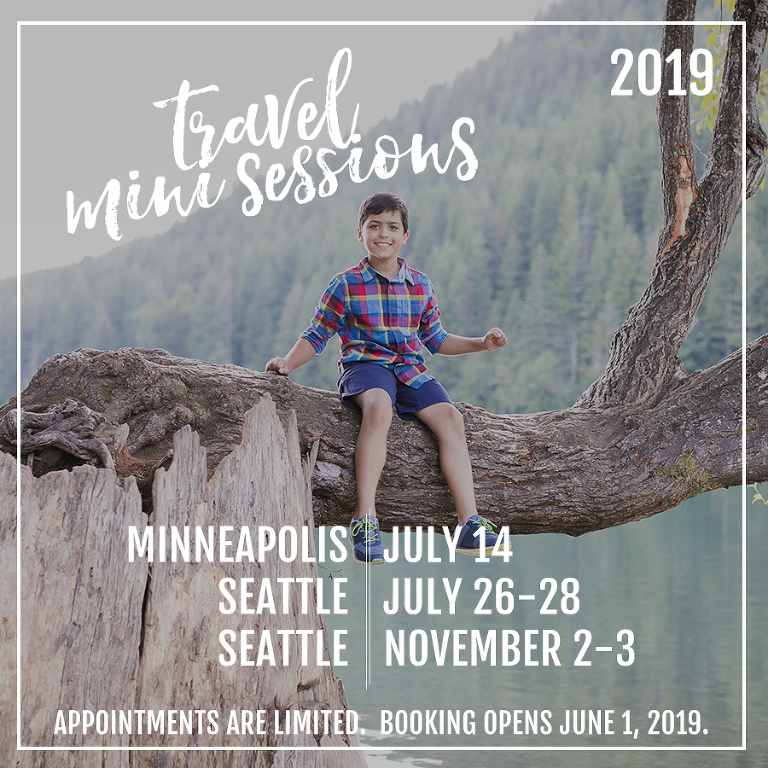 I'm excited to return to Minneapolis and Seattle for another year!  I'll be in Minneapolis on July 14th (I know, I know… something a little different… no fall colors for me this year).  And, per usual, I'll be visiting Seattle twice: July 26-28 and November 2-3.  Hope to see you there!