Oh, sweet Scarlett.  This little peanut changed SO much since I last saw her at three months old!
We got together to celebrate her first birthday at The Arboretum.  This was my first photo session there… a really great location!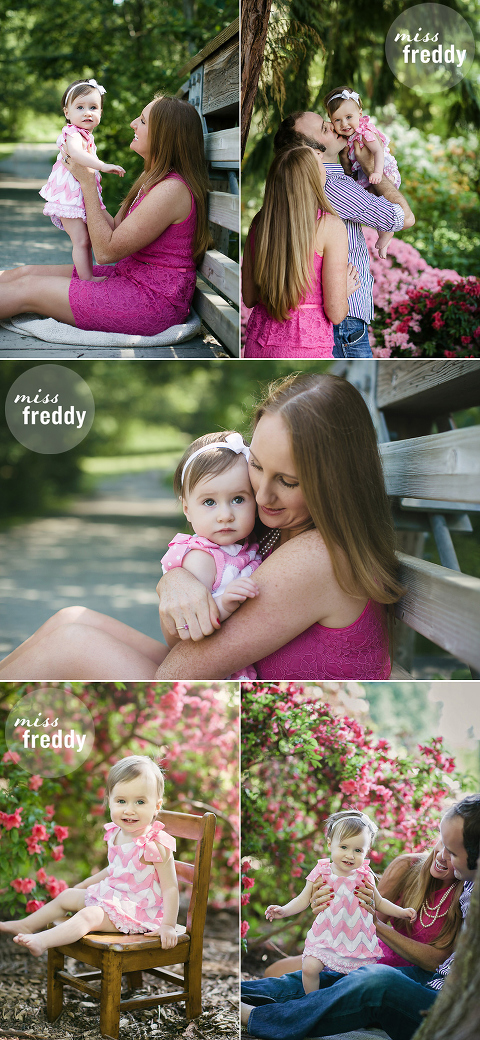 How perfect that the blooming azaleas perfectly matched the family… I wonder if Mom did that on purpose?
Also, I just need to commend this family because they were completely put together and relaxed for this photo session even though they were smack dab in the middle of moving into a new home.  I know when we moved and Colin was a baby, I could hardly find a t-shirt and jeans that went together, much less perfectly coordinating outfits for the whole family!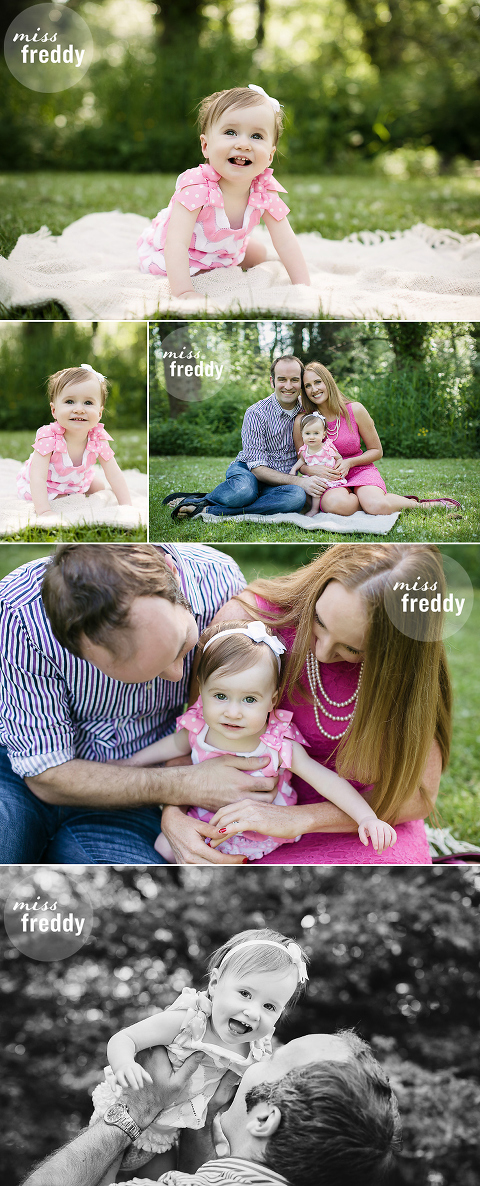 It may have been nine months in between photo sessions this time, but I was lucky enough to see little Scarlett again just one month later at a Playdate with Miss Freddy!  [See? A 'Playdate with Miss Freddy' is so easy & affordable that it doesn't even need to be for a special milestone… you can get professional photos of your child 'just because'!]
want to work with miss freddy?
Great!  I can't wait to capture beautiful & timeless images of your fun-loving family!  You can learn more about me, my style & my pricing HERE or see what others are saying about working with Miss Freddy!