WOOHOO!  It's finally time to announce my Seattle mini sessions for this fall/winter!  I've decided to offer TWO locations this year: my favorite tree farm in Redmond (see photos from last year!) + a more generic PNW-type location in West Seattle (for those who don't want to repeat the tree farm look).
One very important thing to note:  these two days of mini sessions WILL BE MY ONLY OFFERINGS FOR PHOTO SESSIONS IN SEATTLE FOR THE REST OF 2016!  In other words, if you want family photos with Miss Freddy, this is your only shot!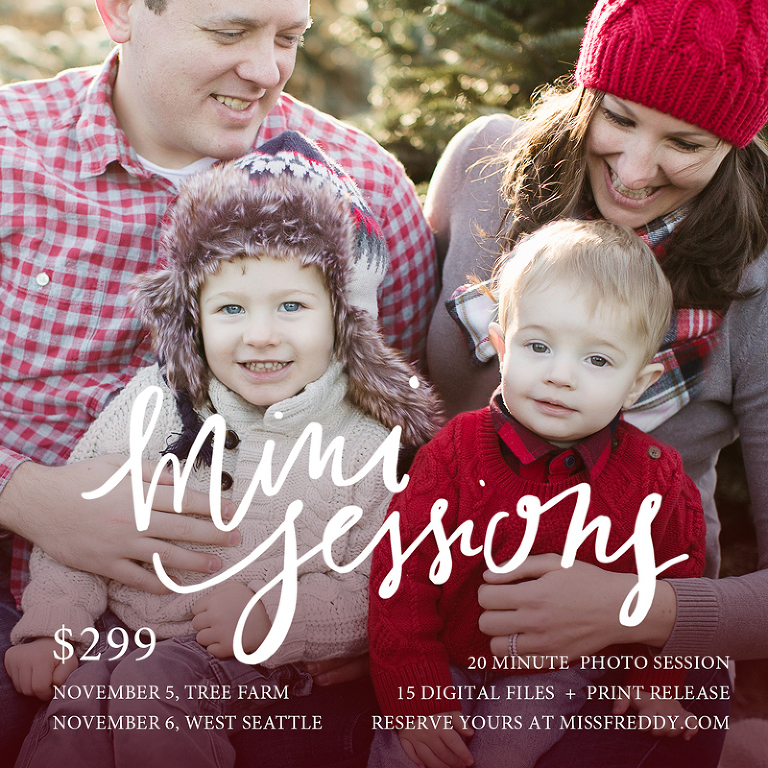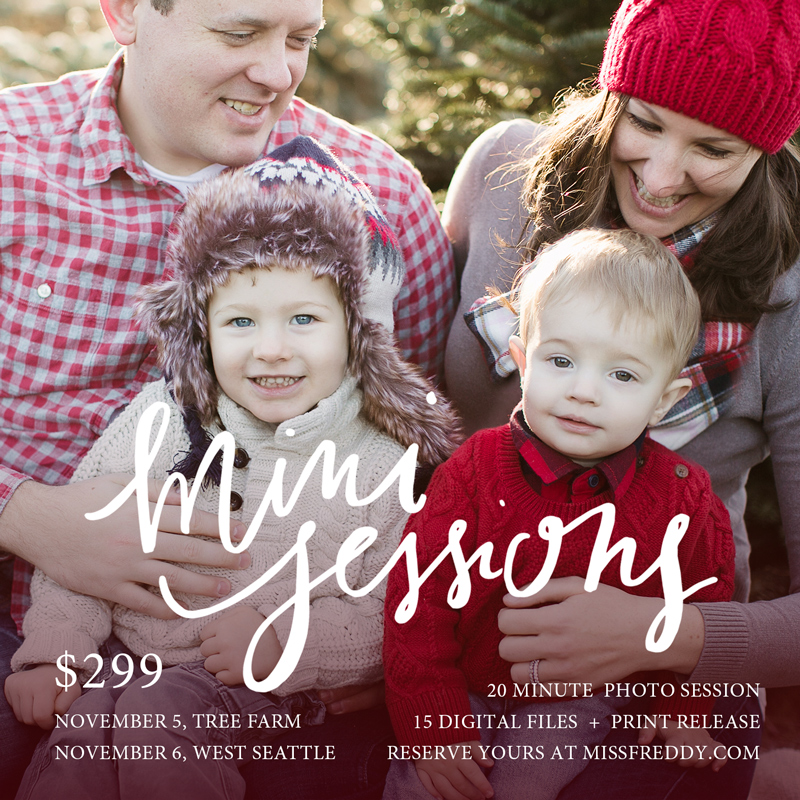 seattle mini sessions: the details
when/where:  November 5 at a tree farm in Redmond, November 6 in West Seattle
what:  a 20 minute photo session + 15 high-resolution digital images with print release
how much:  $299 + tax
The plan is to hold all mini sessions outdoors, but I have reserved an indoor studio in case the weather doesn't cooperate.
Note:  A mini session is ideal for families of 5 of smaller.  If you'd like photos of a larger family, consider booking two back-to-back mini sessions so that we have enough time to accommodate everyone.
book now!
—————————————————————————–
THIS EVENT IS SOLD OUT
Sign up to be notified about the next event!
—————————————————————————–