Oh, you guys… it was such a wonderfully busy fall season for Miss Freddy!  A record-setting 47 sessions (dang!).  Here are the seventeen beautiful families I photographed for my tree farm mini sessions in November.
You may notice there's a wide variety in these images because what initially was ONE day of minis ultimately ended up as SEVEN different shooting days because of the weather.  I'm so grateful for everyone's flexibility (most importantly my husband's) and no matter the backdrop (sun, frost, mist, pouring rain), we got some great shots for every holiday card!
Here are some of my favorites: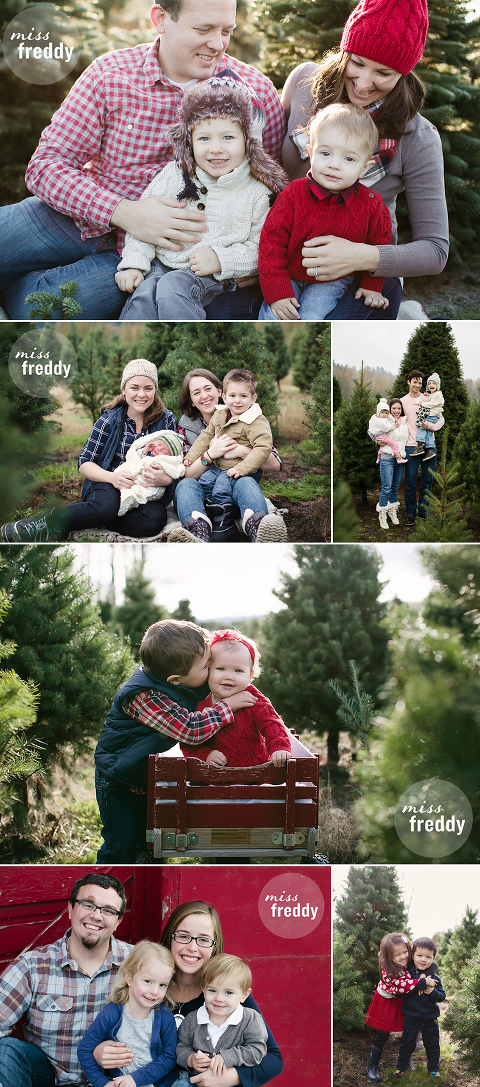 How cool is the frost in the next few photos?  It was COLD for these families but the sunshine made everything sparkle!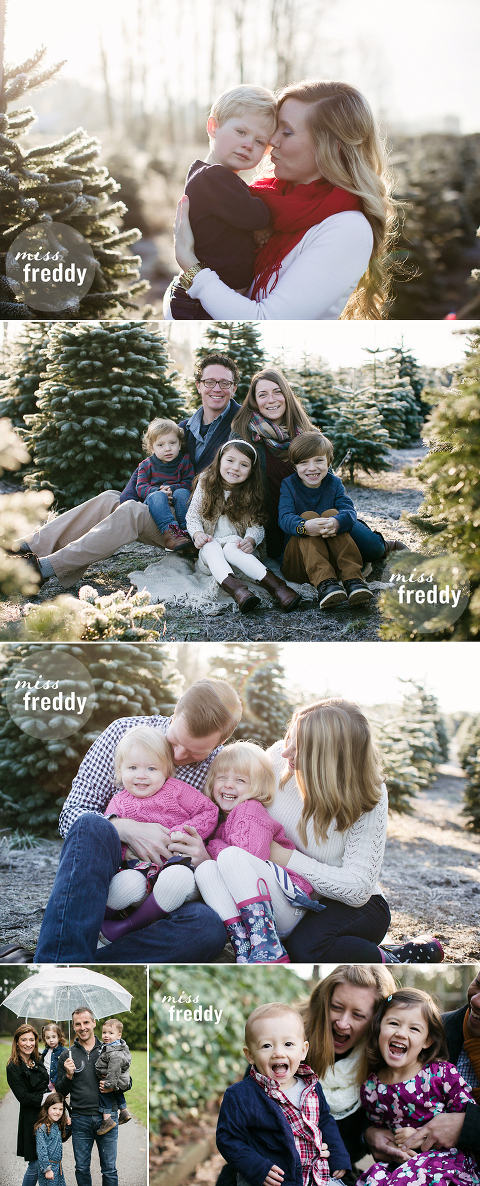 want to find out about miss freddy's next mini session event?
Great!  Mini sessions are a fun & affordable way to get photos with Miss Freddy.  They're only offered a few times a year (often themed for holidays).  Sign up for my newsletter to be notified as soon as they're announced, as well as get access to special pre-sale opportunities!
If you can't wait another minute, consider hosting a Playdate with Miss Freddy to get beautiful updated photos of your child (FOR FREE).  Or, if you're itching to get in front of the camera yourself, get more information about booking a family session.