This photo shoot was such a treat for me.  Mostly, because I got to spend some rare alone time with my cousin & his wife (he comes from a family of eight kids so when we get together for family gatherings, it's never one-on-one time).  Also, it was a treat to do a shoot with NO kids.  It's already been 3 years since I stopped photographing weddings and decided to focus on families.  While kids are the core of my business & absolutely awesome, it was just a teeeeny bit easier to photograph people that are willing (and able) to take commands.  (like I said… treat for me.)
While we were home for Christmas, Tommy & Caitlin invited me to help them celebrate their anniversary.  We met at the B&B in downtown Cedarburg where they stayed on their wedding night and enjoyed breakfast at PJ Piper's, right next door, just like they did their wedding weekend.  Caitlin is also wearing her mother's scarf that was her 'something borrowed' on her wedding day.  So cute, right?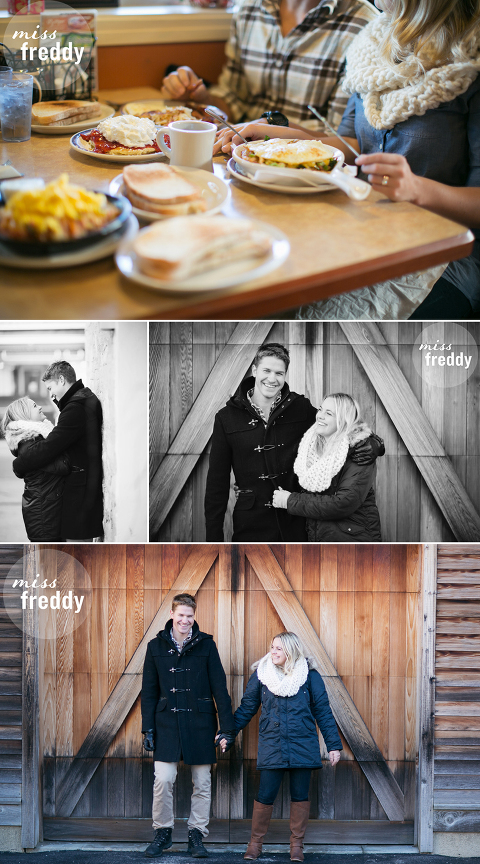 Tommy & Caitlin have such a beautiful marriage.  It's a unique story… of long distance friendship that grew stronger through hand-written letters… and culminated in an engagement shortly after their first in-person date & a wedding a few weeks later.  Without knowing them, you may think it sounds a little crazy, but it only takes a couple seconds in their presence to know that they have something totally amazing.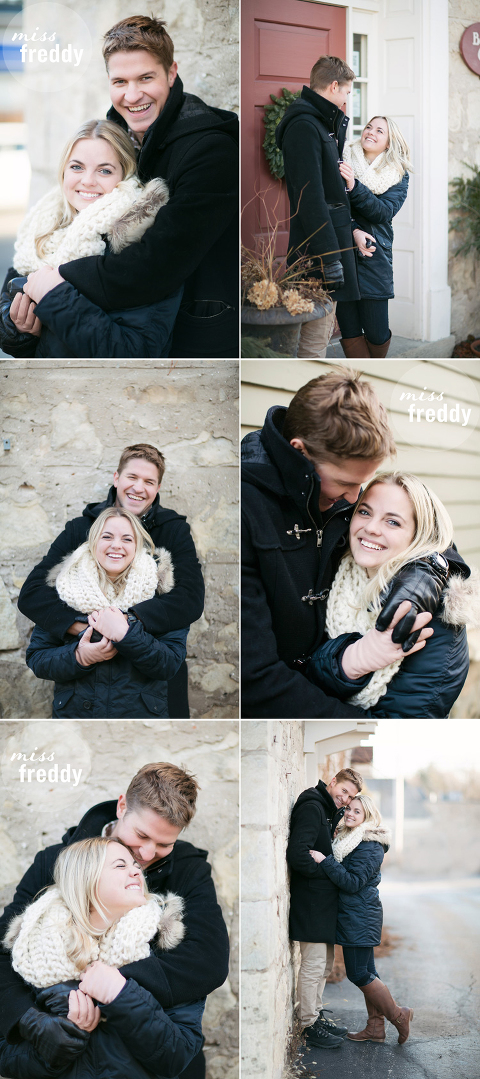 I wish we lived closer to these two, but we are lucky that Tommy's job brings him to Seattle on occasion and we CAN'T WAIT to visit them in Hawaii this fall!  Congrats on two years, guys!