My first session of 2016.  After a super busy October-December, January is usually reeeeeally quiet around here.  Most families get their updated photos before their holiday cards go out and don't have much need for another session in January.  An occasional newborn will get me through the 'off season,' but this sweet family had a different story.  This photo session was the final day of their son Tyler's Christmas vacation from college (he literally went from our session in Lincoln Park directly to the airport to fly back to school).
I'm so glad Mom thought to book a family photo session to document this time in their lives!  Here are a few of my favorites:

Yes, Tyler is wearing short sleeves in January.  Have I mentioned how much I love living in Seattle after EIGHT YEARS of Minnesota winters?  And, even in the dead of winter, there's still green to be found here.  Love it!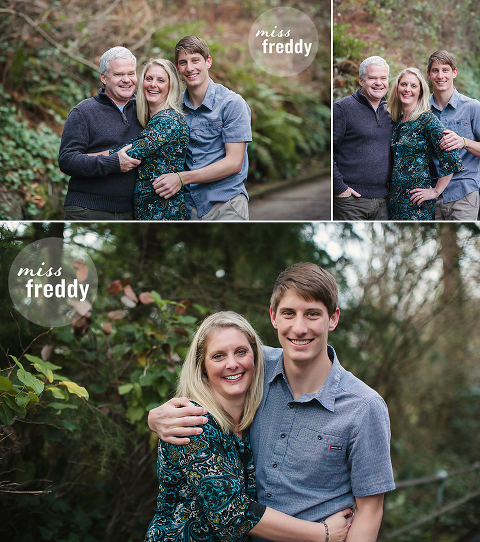 looking for a photographer in west seattle?  consider miss freddy!
Great!  I can't wait to capture beautiful & timeless images of your family!  Things are booking quickly lately so if you're hoping for summer photos, contact me RIGHT AWAY!  I only have ONE summer session left (what?!?!).  You can learn more about me, my style & my pricing HERE!  And sign up for my newsletter to be notified about new local photo events, specials & special pre-sale opportunities!