Last year's Valentines Photo Booth was my favorite event of the year and I'm SO excited to offer it again!
New for 2015:  I am partnering with My Three Little Birds in West Seattle- the cutest kids consignment store.  And, because of last year's demand, there will be weekend AND weekday options this year.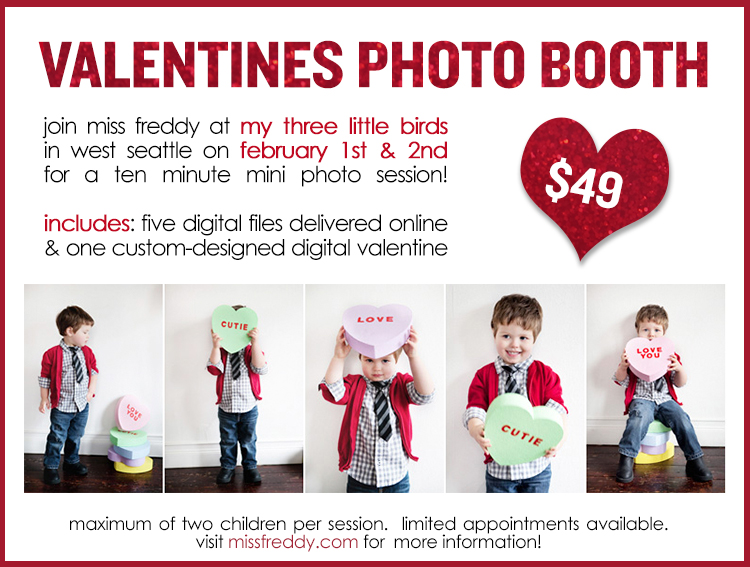 book your spot in the valentines photo booth!
Last year these sold out QUICKLY!  To book yours, visit my shop to see available times & make a purchase.