This adorable couple was the winner of my Freddy's Favorites contest last month and I've been SO EAGER to blog their session because… YES!  A photo session on a ferry!  New favorite!
This couple & I go back farther than last month though.  We met in Minneapolis when Kasey & I worked together at Target HQ.  We shared a cube wall and a first name [which made things interesting at times!].  I remember talking to Kasey as we were planning our Alaskan cruise… listening about how much we'd love Seattle and admiring a stunning desktop background photo of boats in Victoria Harbor.
Flash forward about four years and here we both are, living in (and loving) Seattle.  We wanted to do something fun for their maternity session that felt 'Pacific Northwest' and the ferry was absolutely perfect!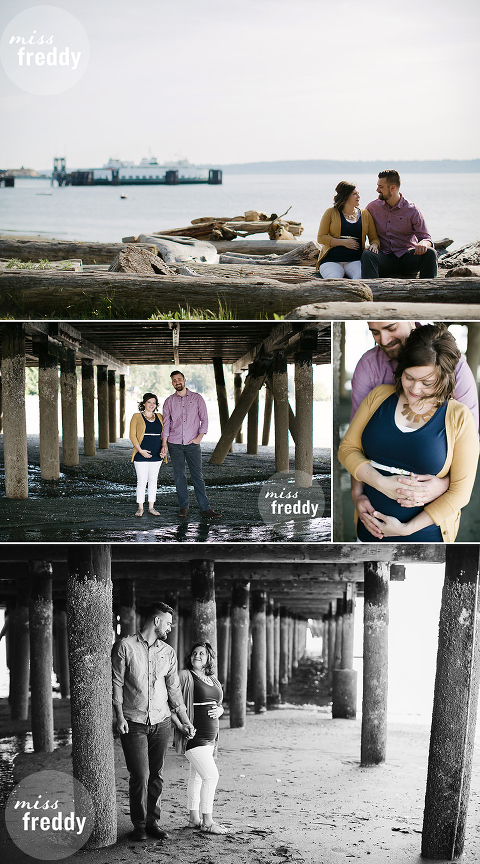 We started the session on the beach, underneath the ferry dock, and then walked onto the ferry.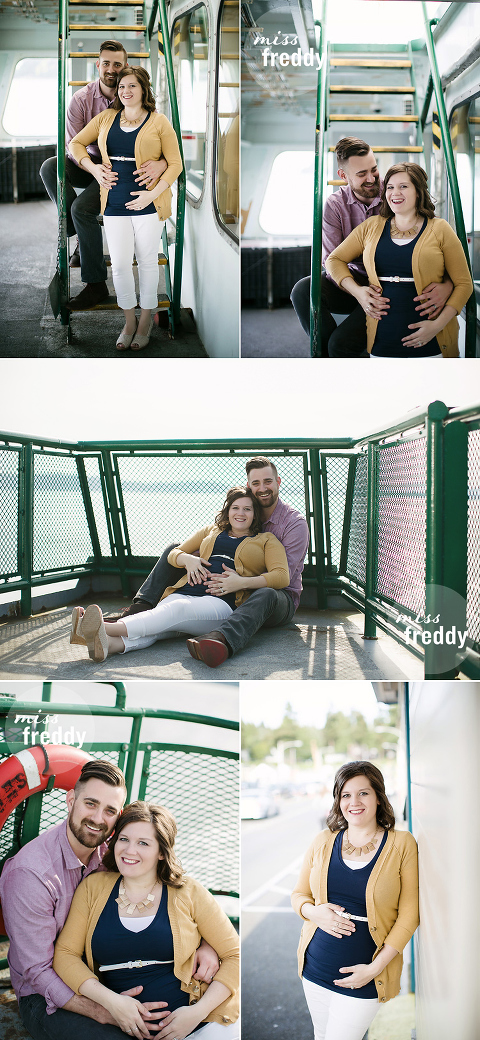 These guys didn't find out the gender (I love that!) and I can't wait to meet their new addition later this month!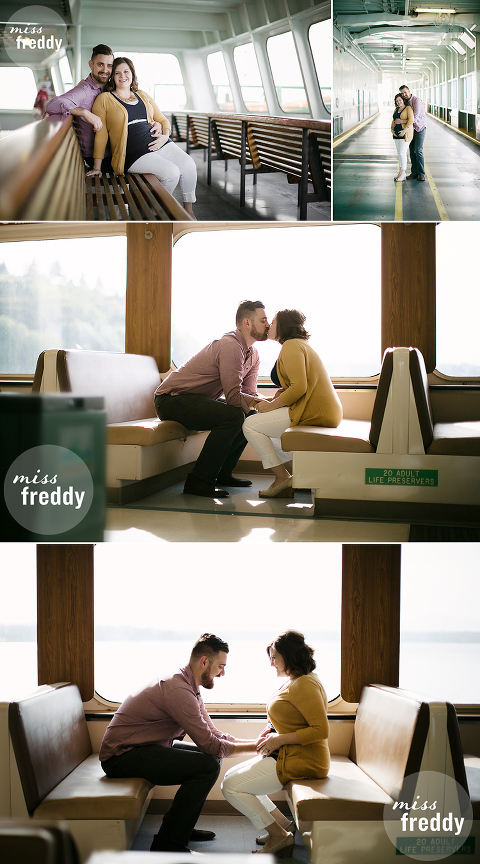 expecting a baby?
A photo session on a ferry boat [or any location of your choosing] with Seattle maternity photographer, Miss Freddy, is the perfect way to document your pregnancy.  Get a discounted [or FREE!] maternity photo session when you book a Newborn Special or First Year package.  Maternity photos are best at the beginning of the third trimester so contact me during your second trimester to schedule your session!