NOTE:  The Photos to Disk program was discontinued in May 2019.  A similar program was released in July 2020 and is available here. 
Are all your photos stored in the Photos program (previously called iPhoto) on your Mac?  Have you noticed it's a little hard to find the actual photo FILE without going through an export process?  One of my main complaints with the way Apple manages photos is how everything is saved in a catalog which is hard to access.  But there are lots of great features to the Photos program too, and many people love it!
If you'd like an EASY way to copy your photos out of the Photos program or if you've invested a lot of time organizing things inside the Photos program (like making albums, etc), I have a wonderfully helpful program to recommend to you… it's called Photos to Disk.  It allows you to export a copy of your entire photo library into folders that match your album names.  OR you can export everything into folders by year/month instead!  This means after running the program, you'll have simple folders of all your photo files- you can then upload these to a cloud service so you have an extra backup (remember, Apple says iCloud isn't meant to be used as a backup service).  I highly recommend this program!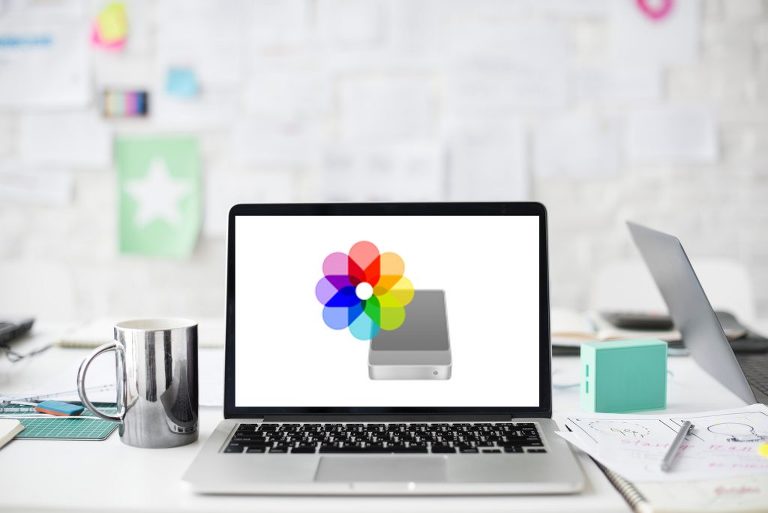 how to use photos-to-disk to export from apple photos
To begin, download the Photos to Disk program (you can download it here – it costs $12.95).   Next you'll want to be sure all of your photos are actually downloaded to your computer- if you're using iCloud many of them may be stored in the cloud and not actually fully downloaded on your computer.  Open Photos/Preferences/iCloud and make sure it's set to 'Download Originals to this Mac.'  You may have to wait awhile for everything to download.  (Sidenote: If your computer doesn't have enough space to house the full iCloud library, you'll want to create a new photo library on an external hard drive. I have instructions for this in my Backup Bootcamp course).
After the iCloud download is finished, launch the Photos to Disk program and follow these screen shots:

** If you don't have anything saved in specific albums, select LIBRARY instead of ALBUMS and click Export.  Under Photos to Disk/Preferences, you can change the folder output.  Here are the settings I use: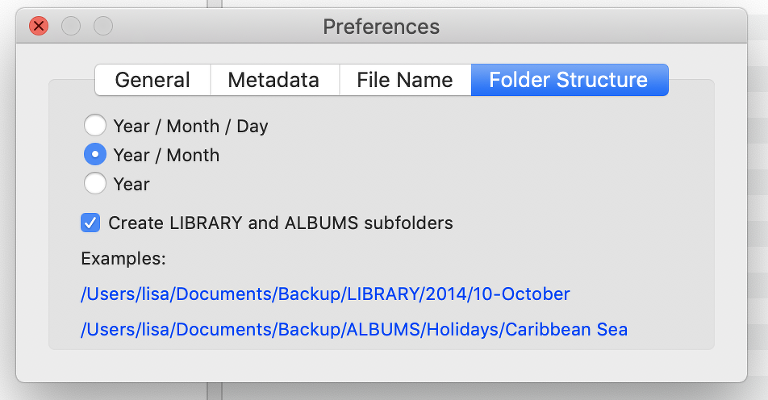 I hope this trick was helpful!  If you would like to learn more about organizing + backing up your digital photos, be sure to check out my Backup Bootcamp course!