What's a birthday celebration without cake?  Better yet… a melt-in-your-mouth almond croissant, followed by a chocolate ganache tart, and washed down with a slice of 'spring cake' [a butter cake with lemon cremeux filling & buttercream frosting].  Oops, don't mind me… I'm 6 months pregnant.
Today's giveaway will surely satisfy your sweet tooth.  Leave a comment below to win $25 in treats at my favorite bakery in Seattle… Bakery Nouveau!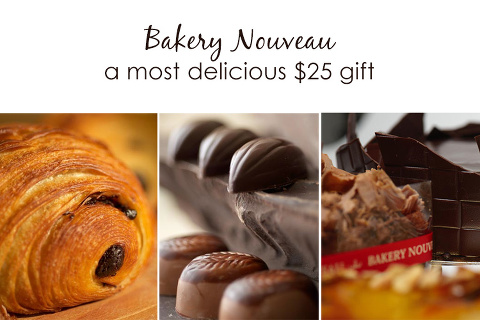 A winner will be selected at random @ 8pm PST!  Good luck!
The winner [according to random.org] is COMMENT #2…. CONGRATS NICOLE!